This post may contain affiliate links. As an Amazon Associate I earn from qualifying purchases. Please see my policies to learn more.
Got a crazy cat lady in your life? Surprise her this Christmas with one of the unique items on this list of 10 Purrfect Gifts for Cat Lovers!
Happy Tuesday! I'm back on my mission to help you find the best gifts for all your friends and family this year with a post featuring 10 Purrfect Gifts for Cat Lovers.
We are dog people around here, but pets are pets and everyone deserves to have a special one to love…even if it is a cat. (☺just kidding…sort of☺)
So, if you have a special cat lover in your life, why not choose a gift that will really matter to her this year?
Don't waste your money on clutter junk that will fill her overflowing home with more stuff! Instead get her a gift, she can actually use, that features her favorite feline!
Here's 10 ideas to help you get started…
10 Purrfect Gifts for Cat Lovers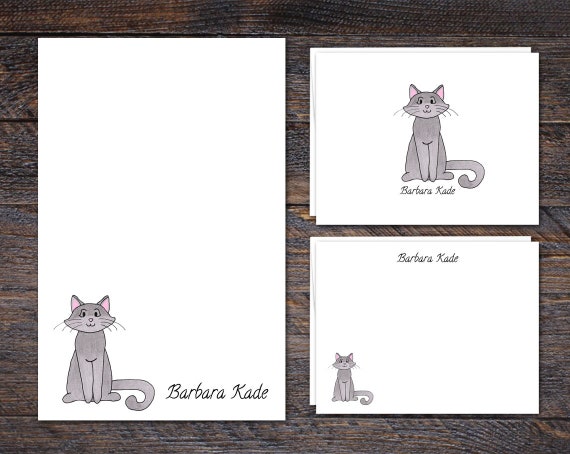 Personalized Cat Stationery Set
Personal stationery makes a great gift for cat lovers when it features a sweet little kitty like this one!
Buy the whole set or choose each piece separately here.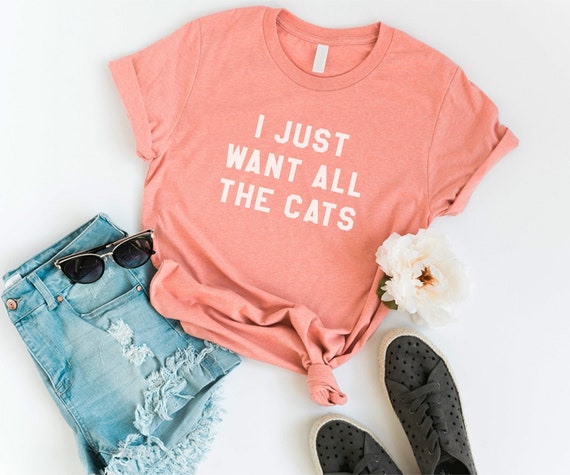 I Just Want All the Cats T-Shirt
For the crazy cat lady who literally wants all of the cats, this t-shirt from Cozy Gal makes the perfect gift!
Available in multiple colors and sizes.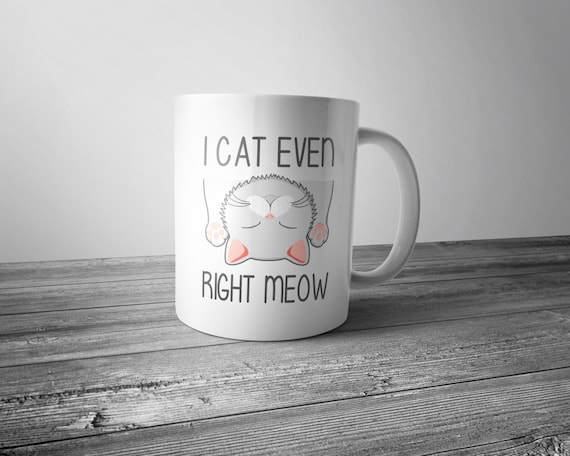 I Cat Even Right Meow Coffee Mug
This adorable coffee mug from Rocky Beach Tees is the perfect way to get a smile out of your stressed out friend who just can't seem to handle any more!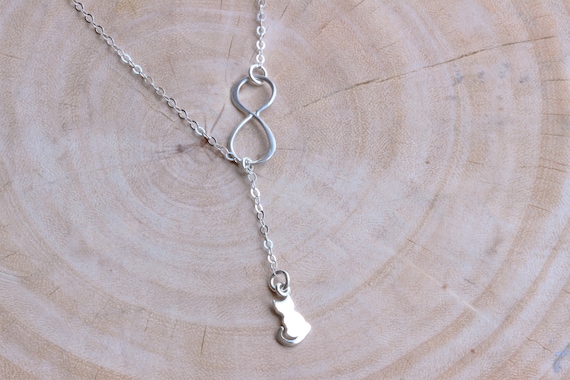 Tiny Sterling Silver Cat with Infinity Necklace
Okay, so maybe not all cat lovers are crazy "scream it loud and proud" kinda women.
If you're looking for gifts for a cat lover that likes to keep things a little more low-key, then this gorgeous necklace from Rainbow Earring 1 will certainly do the trick!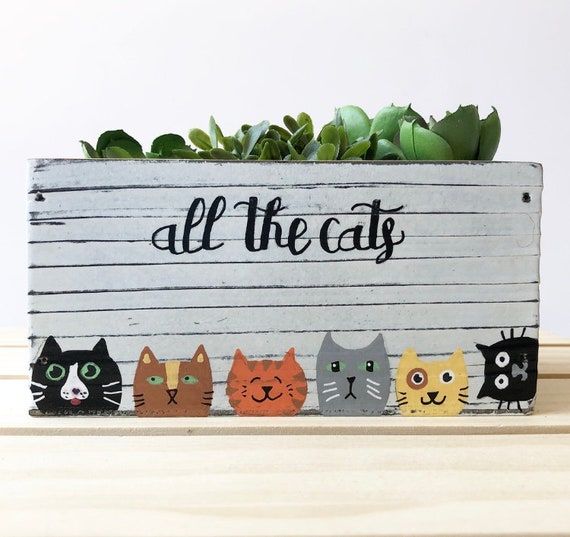 Personalized (or Not) Cat Planter
If your cat lover is also into gardening and plants, get her one of these gorgeous planters from Lea Joelle Handmade!
You can buy it as is with the phrase "All the Cats" or get it personalized with her name instead.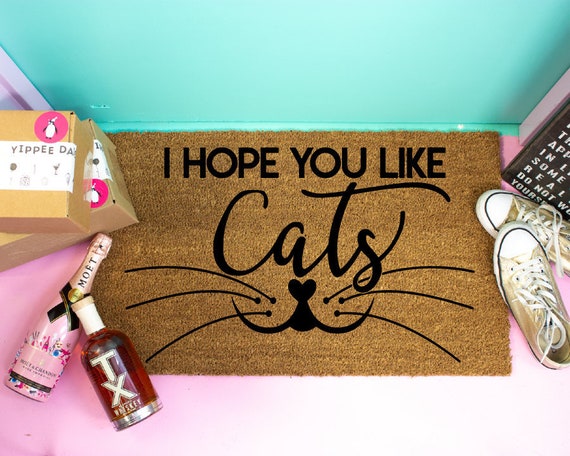 I Hope You Like Cats Doormat
This super cute doormat from Yippee Daisy is truly the perfect gift for the crazy cat lady that has a ton of cats living inside.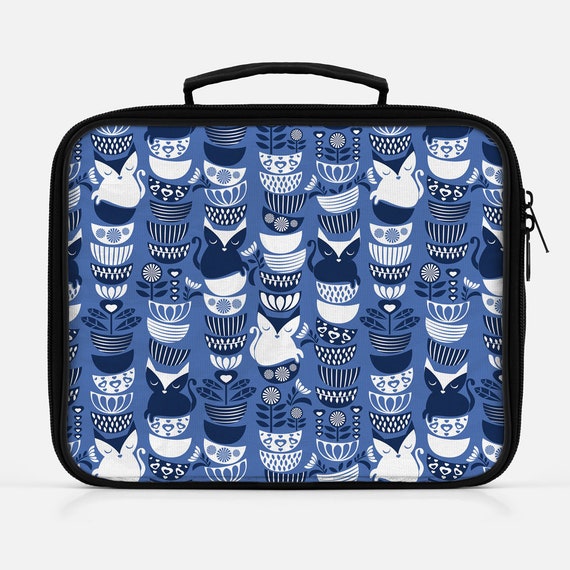 Swedish Folk Cat Lunch Box
A Swedish Folk Cat lunch box from Selma Cardoso Designs is the perfect gift for the crazy cat lady that has to leave her kitties to go to work all day.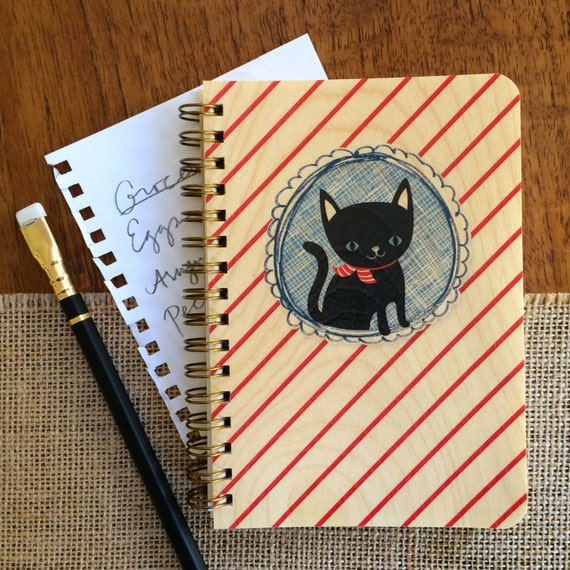 Nauti Cat Pocket-Sized Notebook
A pocket-sized notebook featuring this cute little nauti cat from Night Owl Paper Goods is a great gift for your crazy cat lady!
She can keep this handy notebook in her purse for jotting down all her thoughts, ideas and random lists.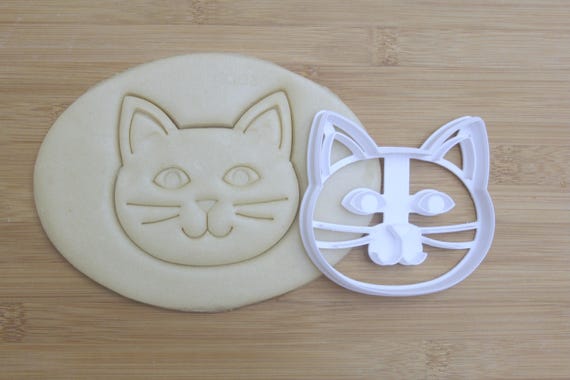 Cat Cookie Cutter
If your favorite cat lover is also a baker, why not get her this adorable Cat cookie cutter from Print and Flourish!
Not only can she make her own sweet cookies, but she can make treats for her kitty, too!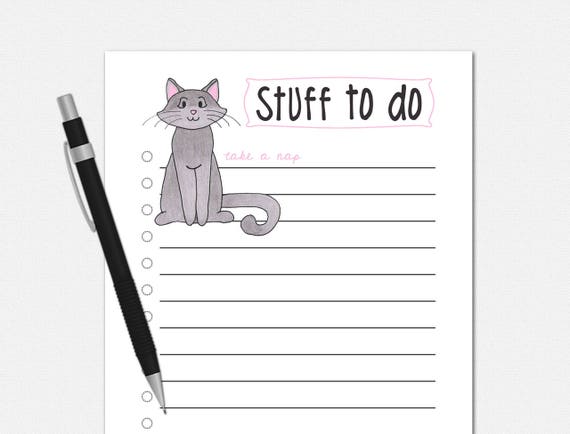 Cat To Do List Notepad
And last but, certainly not least, a Stuff To Do List Notepad, featuring my favorite cat!
This adorable kitty will love to remind her that #1 on the list should always be take a nap.
---
That's it! We've made it to the end of my 10 Purrfect Gifts for Cat Lovers!
I hope you found the purrrfect gift for your favorite cat lover!
You might also like:

---
Be sure to signup for my daily newsletter to receive free printables, easy dinner ideas, recipes, home business tips and so much more right in your inbox!
Have a Spectacular Day!