Looking for a cute way to organize your schedule that doesn't cost a ton of money? Check out the new 2019 printable calendars from VLHamlinDesign!
I know it's not even Christmas yet and I know I said I was done selling printables, but I've had so many requests for the printable calendars that I had to bring them back for 2019! Apparently, you guys really love them and honestly, they make really great gifts for Christmas – everybody needs a calendar!
This year, I'm offering a couple of the old favorites, but I've changed up a couple of the designs. There might just be a couple more in the works, too.
But, for now, let's check out these gorgeous new 2019 printable calendars!
2019 Printable Calendars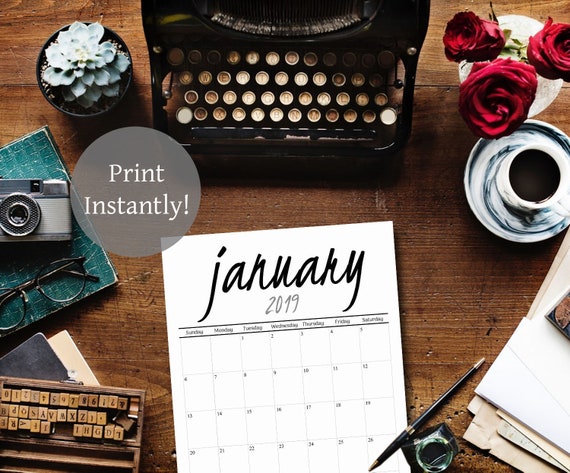 2019 Black & Gray Printable Calendar
An oldie, but a goodie. This simple black and gray calendar is perfect for the minimalist at heart or just those of you that don't have a color printer available!
Download Instantly for just $5.00!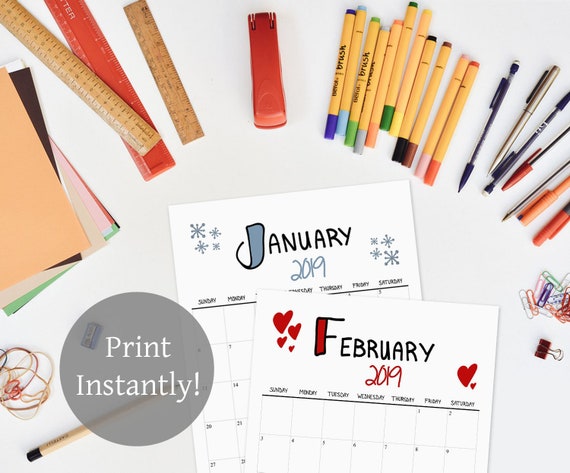 2019 Printable Calendar – Doodler
Customer Favorite! The Doodler is also one of my favorite calendars from the 2019 line! It's another oldie, but I love all the cute little sketches throughout the year.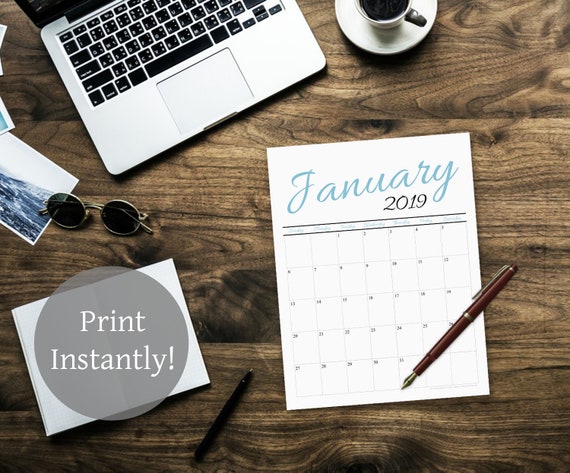 Alluring – 2019 Calendar Printable
Simple, elegant with a hint of colorful fun! This gorgeous "Alluring" calendar is perfect for keeping professional a little more fun.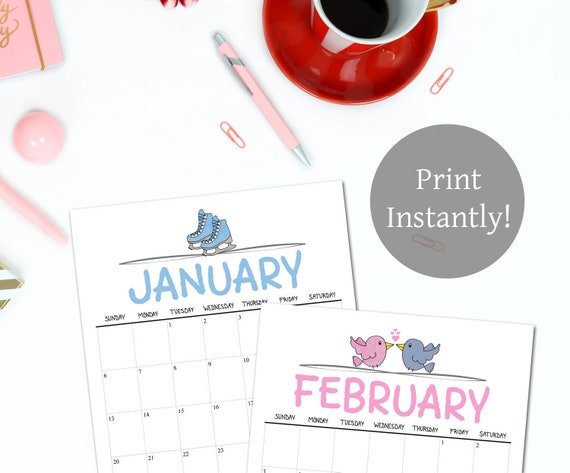 2019 Doodles Printable Calendar
Another adorable calendar featuring a seasonal doodle theme. It's perfect for teachers, daycare providers or Mom's wanting to show off their playful side.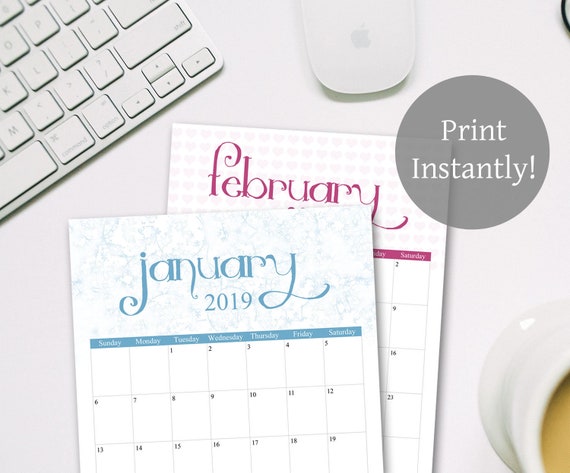 2019 Seasonal Designs Calendar Printable
Customer Favorite!! While I've updated this design to feature a lighter background (making it easier to print!), this Seasonal Designs calendar printable has been a customer favorite for 3 years running!
Download Instantly for just $5.00!
---
That's it for the 2019 Calendars right now. I hope you found the perfect calendar to keep you organized in the year to come!
---
And if you got this past weekend's Saturday Savings Newsletter, then you also received a coupon to get any one of these calendars for just $1.00!
Not signed up? Why Not?!
Don't miss another coupon!
Signup for my daily newsletter to receive free printables, easy dinner ideas, recipes, home business tips and so much more right in your inbox!
---
Like this post? Don't forget to PIN IT to share with your friends:
Have a Spectacular Day!
P.S.
I forgot to tell you! I offering a limited edition weekly planner printable featuring the adorable scarecrow from the fall collection. If you love him, you better get him because I'm only selling 25 of these!
Click the image below to learn more or to download one for yourself instantly!
Vanessa Hamlin is the owner and founder of Food Life Design and VLHamlinDesign. With her passion for frugal living and homesteading, Vanessa loves to write about easy recipes, making money, gardening, home remedies and everything else that a good life entails! When she's not writing for Food Life Design or creating products for VLHamlinDesign, you'll find Vanessa reading, drawing, gardening, cooking or spending time with her family.