Looking for unique Father's Day gift ideas for Dad? Look no further – this post has 26 very special gift ideas that your Dad is going to love!
My dad is by far the hardest person I have to shop for every year. Whether it's Christmas, his birthday or Father's Day, gift ideas for him don't seem to come to me as quickly as they do for other people in the family. If you have a hard time shopping for your Dad, then you have my full sympathy.
Men are hard to shop for!
Why are men so hard to shop for, anyway?
Mostly because they buy what they want when they want it, leaving nothing for the rest of us to pick from when it comes time for gift shopping! So, this year, I'm getting ahead of the game and I've compiled a list of unique father's day gift ideas for Dad. I'm not sure what I'm getting for my Dad, yet, but at least now I have some ideas and I won't go running to the store empty headed.
I'm sharing some of the list today because I figured maybe you have a hard time shopping for your Dad, too? If not, well, more power to you, my friend. But, if you're anything like me, then read on because there are some really cool ideas here!
26 Unique Father's Day Gift Ideas for Dad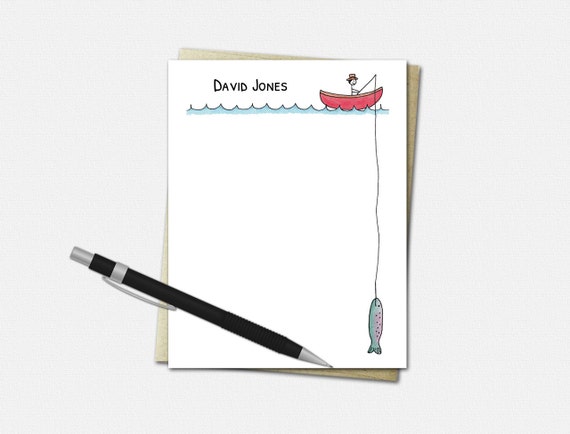 Personalized Fishing Stationery – "The Big One"
Perfect for the Dad that always "almost" catches the dream fish.

Super Dad Beer Stein
If your Dad is a beer drinking Super Dad than this is the gift he wants this year. It's even personalized with his name!

Dad is My Super Hero Coffee Mug
Every Dad wants to be their little one's Super Hero. Let your Dad know that he's your hero, no matter what.

Five Reasons Dad Fill-In Card
Dad not a coffee or beer drinker? Let him know you think he's super with this simple fill-in card instead.

Super Dad Can Hugger
Or let him know he's super with this can hugger that he can use on a soda can or a beer can – his choice.

Mini Chocolate Chip Cookies – Best Dad Ever
Maybe Dad has a sweet tooth? How much would he love to have this jar of mini chocolate chip cookies on his desk?

Thank You Dad Book
Can't find the words to let him know how much he means to you? Give him this "Thank You, Dad" book filled with special quotes and sayings.

Best Dad Ever Splatter 24 oz. Tervis Tumbler
Do you have a Dad that's 100% Awesome? Let him tell the world with this "Best Dad Ever" tumbler – it's perfect for filling with water while he's on the golf course…or beer…whatever – no judgement here!

Happiness Is 200 Things I Love about Dad Book
Give Dad the gift of happiness this Father's Day with the book 200 things I love about Dad.

Letters To My Dad: Write Now. Read Later. Treasure Forever.
Or give him Happiness for years to come with a collection of letters written by you!

Personalized Sports Notepad
Is your Dad a coach, gym teacher or all around sports lover? Give him a personalized sports notepad with his name on it. It's perfect for him to jot down notes, game plays or his to-do list!

NFL Barbecue Spatula Bottle Opener
This personalized spatula is the perfect gift for the football loving, beer-drinking, grilling Dad. Not only does the spatula flip burgers and open beer but it features his favorite teams logo and his name, too!

Monogram Shaving Set
Every Dad's gotta shave, right? Why not make it fun for him with this gorgeous Monogram Shaving Set? You could even throw in some homemade shaving soap, too!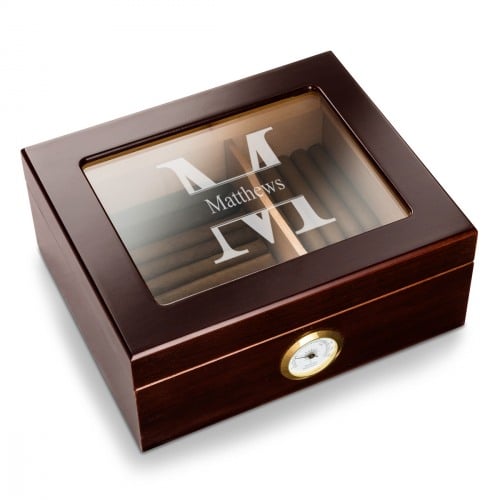 Monogrammed Mahogany Glass Top Humidor
Does Dad smoke cigars? Why not give him the gift of a monogrammed humidor to protect his precious hobby?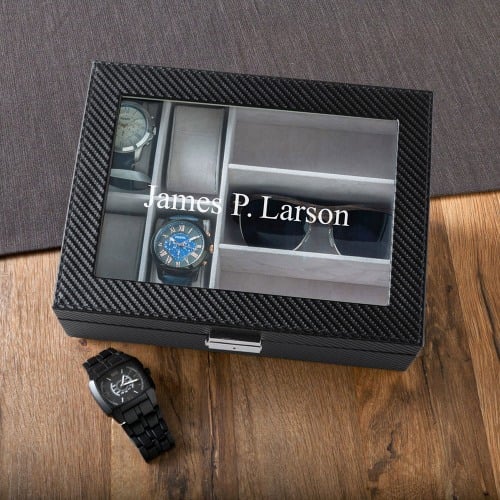 Personalized Watch and Sunglasses Box
Every man needs a watch and a good pair of sunglasses. Give Dad the gift of both this Father's Day with a watch and sunglasses gift box set personalized with his name!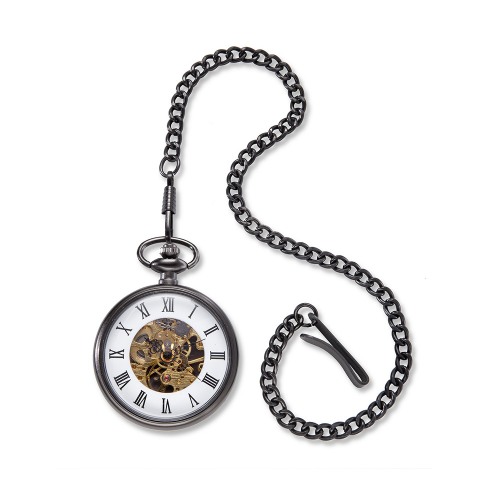 Personalized Gunmetal Exposed Gears Pocket Watch
If Dad works in a location unsafe for wearing a wristwatch, consider giving him a pocket watch instead. He can tell time in style and keep his wrists safe from harm!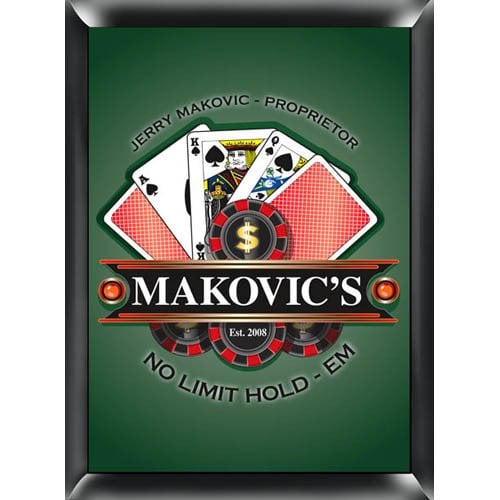 Personalized Pub Sign
This personalized pub sign is perfect for Dad's poker night! He can hang it on the front door or on the garage door to let his friends know that his very own poker pub is open and ready for fun!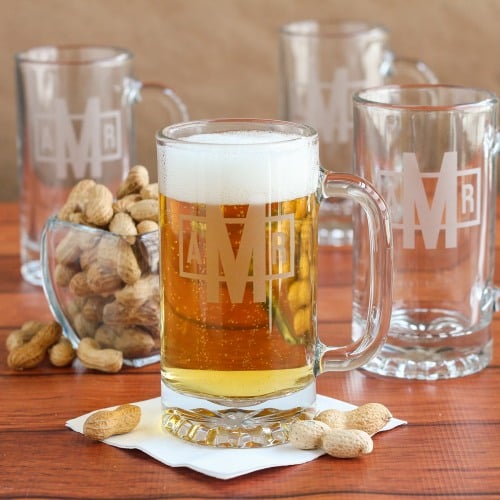 Personalized Pub Beer Mug Set
I'm sure Dad and his friends would love to drink their cold beer out of these gorgeous personalized pub mugs while their playing cards!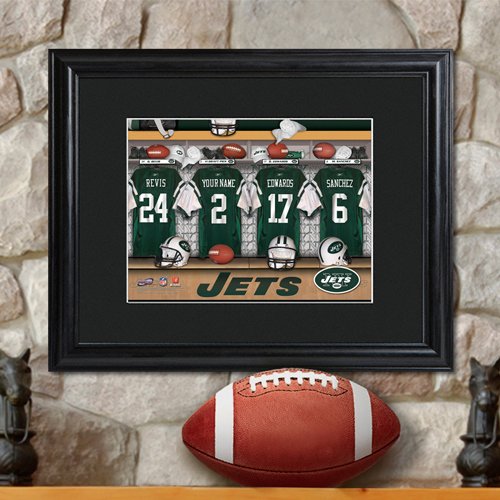 Personalized NFL Locker Room Print
If your Dad is a NFL fan, then, he is going to love this personalized NFL locker room print customized with his name on the back of a shirt, hanging right next to his favorite players.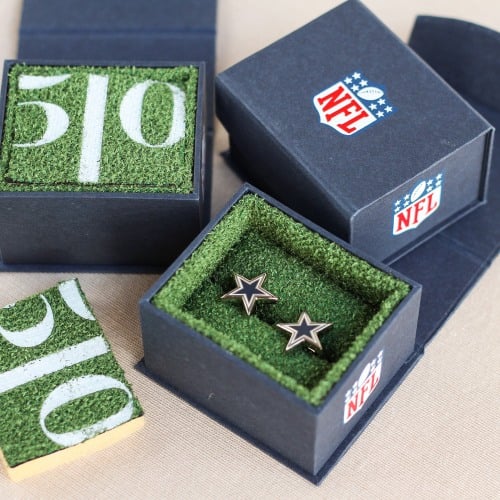 NFL Cufflinks
Make wearing a suit to the office more fun for your Dad with these gorgeous NFL cuff-links featuring his favorite team's logo.

Smathers & Branson Rainbow Fleet Needlepoint Bi-Fold Wallet
Any sea-loving Dad will love to carry around this gorgeous wallet featuring a needlepoint sailboat.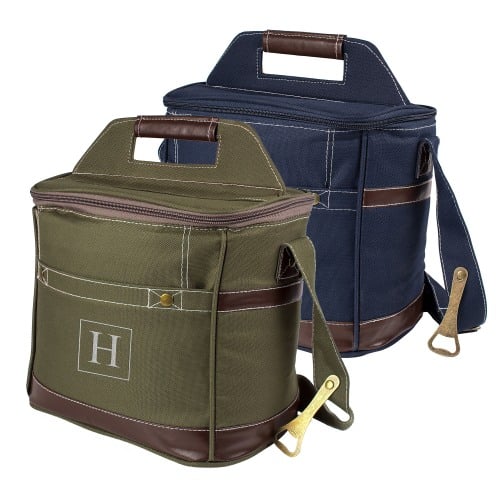 Personalized 12 Pack Beer Bottle Cooler
A personalized beer bottle cooler is great for Dad to take on an afternoon fishing trip or hiking in the woods!

Personalized Heritage Supply Duffel Bag
This personalized duffel bag is perfect for Dad to carry his gear to the gym, work or on a weekend hunting trip with the guys.

Sunnylife Banana Palm Inflatable Chair
Give Dad the gift of relaxation this Father's Day with an inflatable beach chair that he can sit in on the deck near the pool or in the backyard after a long afternoon of mowing.

Tailgate Backpack Cooler Chair
This tailgate backpack cooler is not only perfect for Dad to hang out with friends in the parking lot before games, but it carries his beer and keeps it cold at the same time!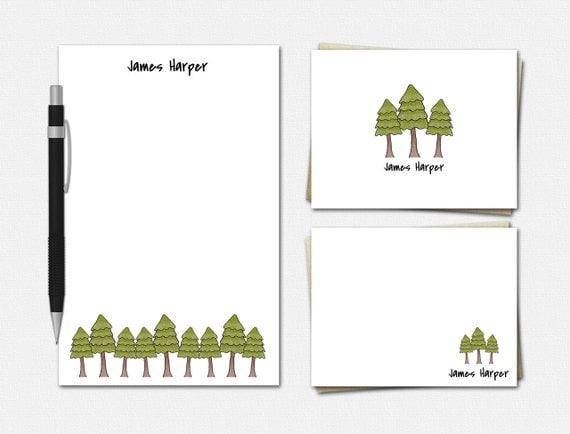 Personalized Pine Tree Stationery Set
This pine tree stationery set is perfect for Dad to keep in his den, office or even at his hunting cabin! The notepad is great for jotting down thoughts, keeping notes or doodling project ideas and the note cards are perfect for sending a quick note to an old friend.
I hope these unique Father's Day gift ideas help you find the perfect gift for your dad this year!
Have a Great Day!
Save
Save
Save
Save
Save
Save
Save
Vanessa Hamlin is the owner and founder of Food Life Design and VLHamlinDesign. With her passion for frugal living and homesteading, Vanessa loves to write about easy recipes, making money, gardening, home remedies and everything else that a good life entails! When she's not writing for Food Life Design or creating products for VLHamlinDesign, you'll find Vanessa reading, drawing, gardening, cooking or spending time with her family.