Need some ideas for romantic desserts? Look no further – here's 7 Decadent Valentine's Day Desserts for Two that are sure to hit the spot!
Valentine's Day is the perfect day to spend time together and sharing some decadent Valentine's Day desserts is always a great way to enjoy a few quiet minutes with each other. So, if you're in the mood for something sweet, then read on to find your new favorite dessert recipe…
7 Decadent Valentine's Day Desserts for Two
Chocolate Chip Cookie Cream Truffles
I made these yummy Chocolate Chip Cookie Cream Truffles for my family a couple of years ago on Valentine's Day and they were a HUGE hit! But, who says you have to share with the whole family? Save these sweet little truffles for you and your sweetie to share.
Molten Chocolate Lava Cakes for Two from Live Well Bake Often
These decadent Molten Chocolate Lava Cakes are the perfect Valentine's Day desserts for chocoholics!
Chocolate Covered Strawberry Cheesecake for Two from Giraffes Can Bake
Could there be a better combination than chocolate, strawberry and cheesecake? I think I'm in love! This decadent dessert is the perfect way to say I Love You this Valentine's Day!
Classic Creme Brulee for Two from From A Chef's Kitchen
It doesn't get any more romantic than a Classic Creme Brulee and the best part is, it gives you an excuse to play with a kitchen torch! Talk about a "hot" Valentine's Day!
Valentine's Day Mini Berry Trifle from The Butter Half
How sweet are these mini berry trifles in these gorgeous mini trifle dishes? They're not only perfect for Valentine's Day desserts, but they'd be great throughout the year with home grown strawberries, too!
Deliciously Charming Baked Alaska for Two from Kudos Kitchen by Renee
I think this might just be our sweet treat for Valentine's Day this year! Whenever I ask the husband what to bake he always says Baked Alaska – he'd get a real kick out of actually being served these delicious looking Baked Alaska!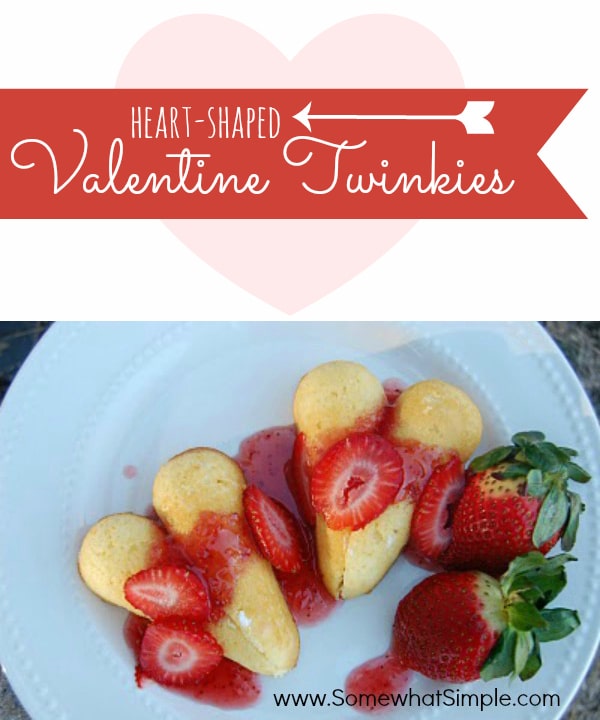 Heart Shaped Valentine Twinkies from Somewhat Simple
No time for fancy Valentine's Day desserts? No worries – Somewhat Simple has you covered with these super easy Heart Shaped Valentine Twinkies!
---
And there you have it – 7 Decadent Valentine's Day Desserts for Two – I hope you've found the perfect dessert for you and your sweetie!
Be sure to signup for my daily newsletter to receive free printables, recipes, coupons for VLHamlinDesign and more right in your inbox!
Don't forget to PIN THIS to share with your friends:
Have a Spectacular Day!
Vanessa Hamlin is the owner and founder of Food Life Design and VLHamlinDesign. With her passion for frugal living and homesteading, Vanessa loves to write about easy recipes, making money, gardening, home remedies and everything else that a good life entails! When she's not writing for Food Life Design or creating products for VLHamlinDesign, you'll find Vanessa reading, drawing, gardening, cooking or spending time with her family.