Hello! I hope you're having an awesome week! Teacher appreciation day is coming up soon (May 4th!) and I thought this would be a good time to share with you some of the new stationery designs and gifts we are offering over at VLHamlinDesign.
*UPDATED
The end of the school year is nearing fast and with it comes teacher appreciation day, along with end of the year teacher gifts.
What better way to show your appreciation for your favorite teacher than with a personalized gift?
Below, I've compiled a list of personalized teacher gifts that are not only super cute but, also super useful.
You're sure to find exactly what you're looking for…
Personalized Teacher Gifts to Show Your Appreciation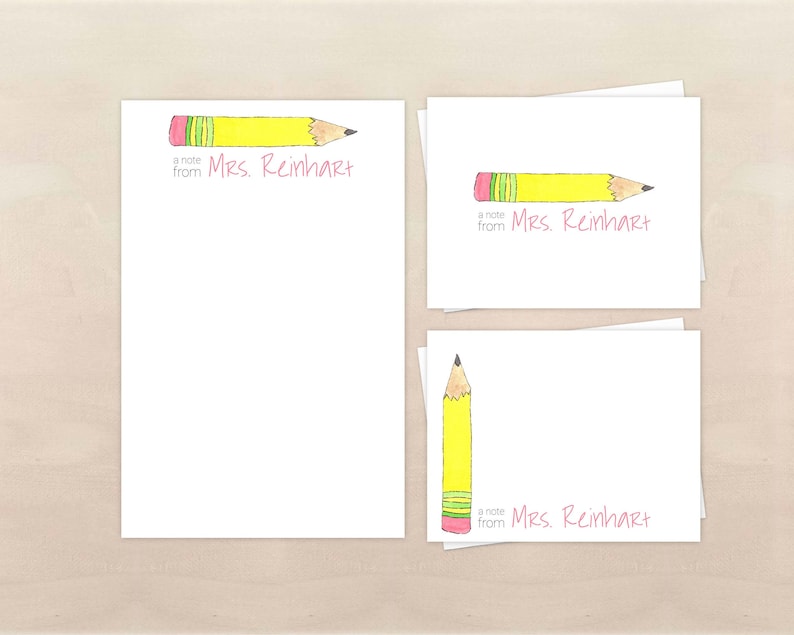 Personalized Stationery
Stationery sets are a great gift for teachers of all subjects. They are perfect for jotting down lists, future lesson plan ideas and sending home notes to parents.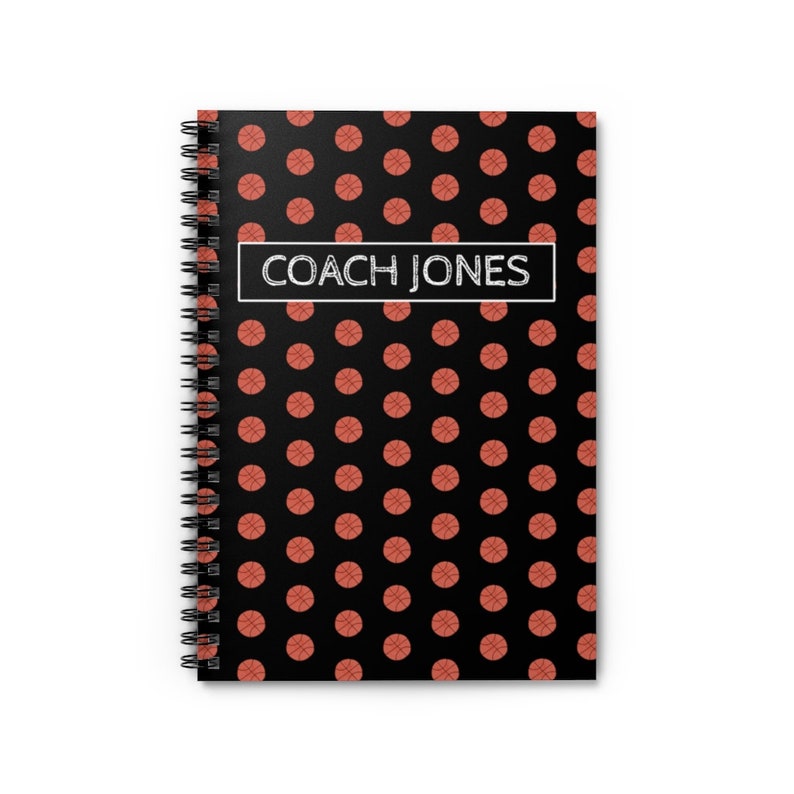 Custom Notebooks
Blank notebooks are perfect for teachers and coaches to keep track of lesson plans, sports plays and more!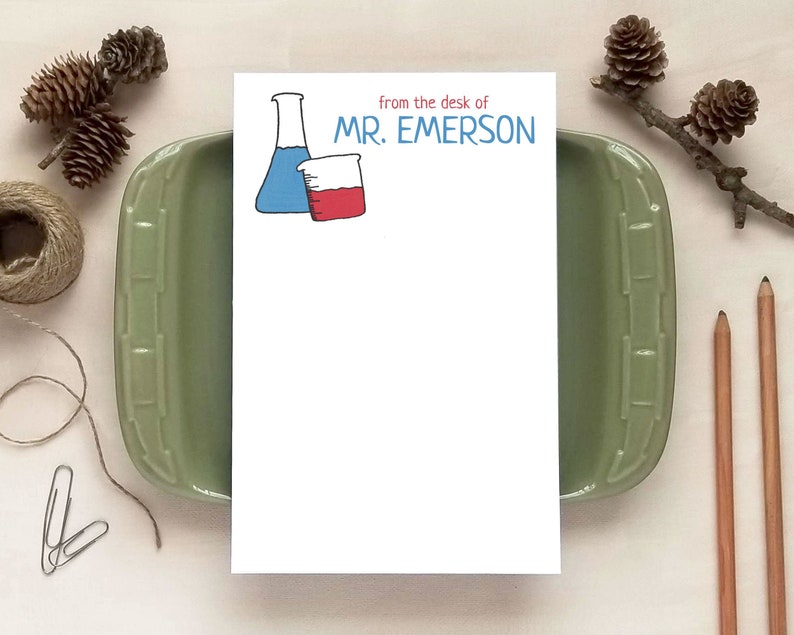 Personalized Notepads
Every teacher needs a personalized notepad! They are wonderful to have on hand for jotting down ideas, sending notes to parents and co-workers or even just to doodle on!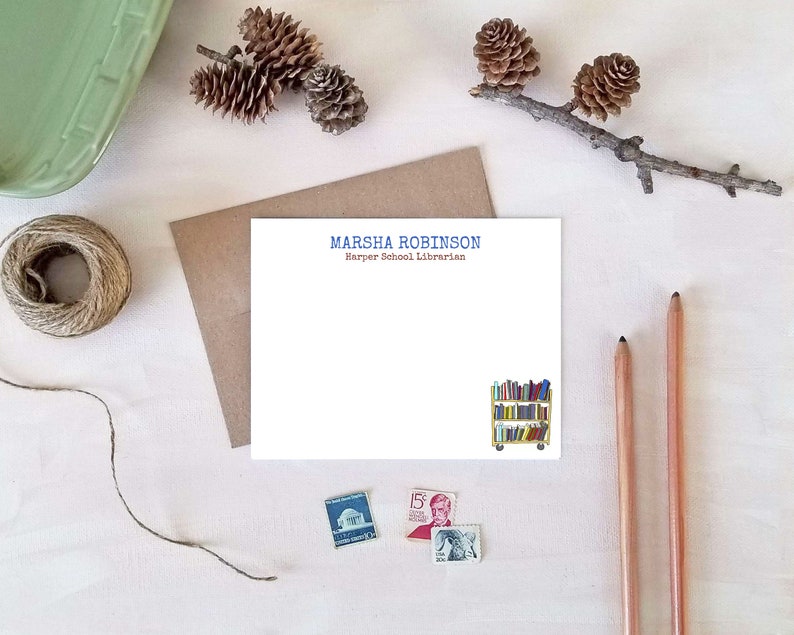 Stationery Cards
Sometimes, teachers need something a bit more professional than a notepad for sending home notes. These personalized stationery cards offer just the right combination of playfulness and professionalism for doing just that!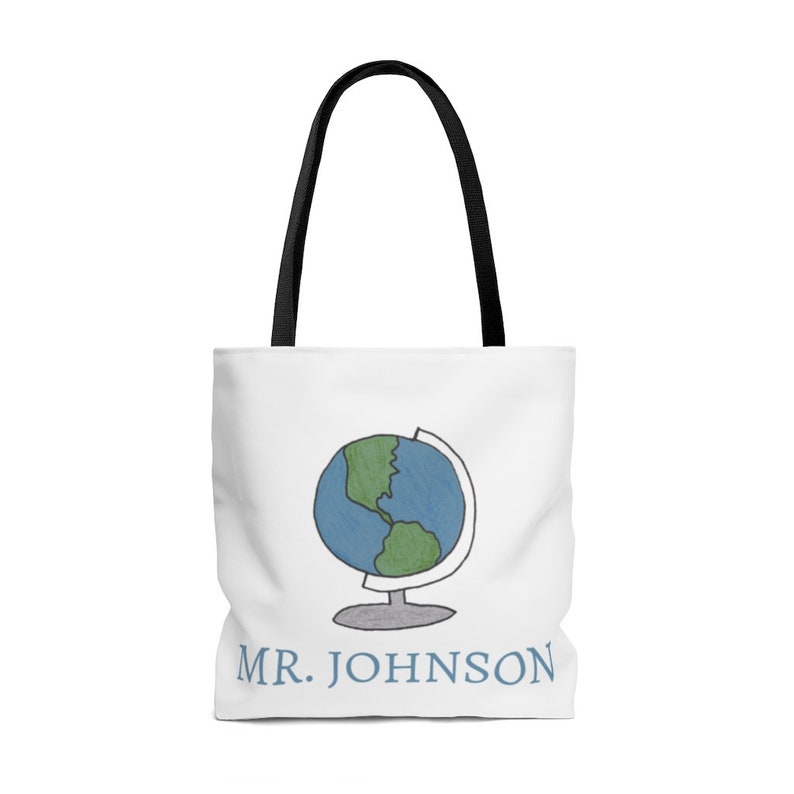 Tote Bag
Teachers have to carry a lot of books and materials and a personalized tote bag is a wonderful gift to help them carry the load.
I hope these ideas help you find the perfect gifts for your favorite educators! They really deserve it…especially after this past year!
---
You might also like:
28 Cute Christmas Gifts for Teachers That They'll Actually Use!
---
Be sure to signup for my daily newsletter to receive free printables, easy dinner ideas, recipes, home business tips and so much more right in your inbox!
Have a Spectacular Day!
Save
Save
Vanessa Hamlin is the owner and founder of Food Life Design and VLHamlinDesign. With her passion for frugal living and homesteading, Vanessa loves to write about easy recipes, making money, gardening, home remedies and everything else that a good life entails! When she's not writing for Food Life Design or creating products for VLHamlinDesign, you'll find Vanessa reading, drawing, gardening, cooking or spending time with her family.