Need some easy dinner ideas to fill out your meal plan for the week? Look no further – here's 7 simple dinner menu ideas for this week!
Last week's easy dinner menu seemed to be quite popular, so, I thought maybe you'd like to see our simple dinner menu for this week, too!
Planning your meals, doesn't mean you have to plan fancy, extensive dinners that take hours to prepare. The point of making a dinner menu plan is to simplify your life, not make it more difficult!
Don't sit down with your menu planner and a stack of cookbooks that you never use! Instead, make a list of your family's favorite meals and start with that.
If you have time and you want to add in a new recipe here and there, that's awesome! But, don't stress yourself out by trying to make something new every night. It defeats the purpose!
Start small!
Make the list of your family's favorite dinners.
Choose 7 "themes" for the week.
---
For example:
My weekly menu usually consists of the following:
A Couple of Large Meals
(Lasagna, Chicken Parmesan, Chicken & Biscuits, Etc.)
Breakfast for Dinner
(Homemade Pancakes, Waffles, French Toast, etc.)
Pizza Type Meal
(Pizza, Calzones, Stromboli, etc.)
Sandwiches/Soup/Salad
(Chicken Parm Sandwiches, Cheesy Chicken Taco Soup, Loaded Baked Potato Salad, etc.)
Casserole
(Cheesy Chicken & Broccoli Casserole, Sloppy Joe Casserole, etc.)
Leftovers/Pick night/Super Easy
(Frozen pizza, chicken nuggets, etc.)
---
Select 7 meals based off your themes for the week.
Write down the meals on your menu planner.
Post your menu planner on the refrigerator and follow it every day!
That's it! It's so simple!
What are you waiting for?
Get out your menu planner and start planning your meal plan for the week…
---
Dinner Menu Ideas for the Week of 2/19/18
Monday – Whiskey Cheddar Burgers & French Fries
Since the weather is supposed to be unusually warm this week, I thought it'd be fun to have a little summer flavor on our menu and these Whiskey Cheddar Burgers are a big hit with my family.
Click the image or click here for this recipe…
---
Tuesday – Grilled Chicken Chopped Salad from Kraft

Again…warm weather and I'm screaming for summer…or at least spring! One of our favorite summer meals is Grilled Chicken Salad and this one from Kraft looks amazing!
Click the image above or head over to Kraft to get the recipe!
---
Wednesday – Breakfast: Strawberry Stuffed French Toast
I went to BJ's a few weeks ago and I bought a bag of frozen strawberries, without realizing I already had a full 5 lb. bag in the basement freezer. Obviously, we'll be eating strawberries until they come out our ears. Honestly, though, eating this Strawberry Stuffed French Toast would be a great way to die…
Get the recipe here…
---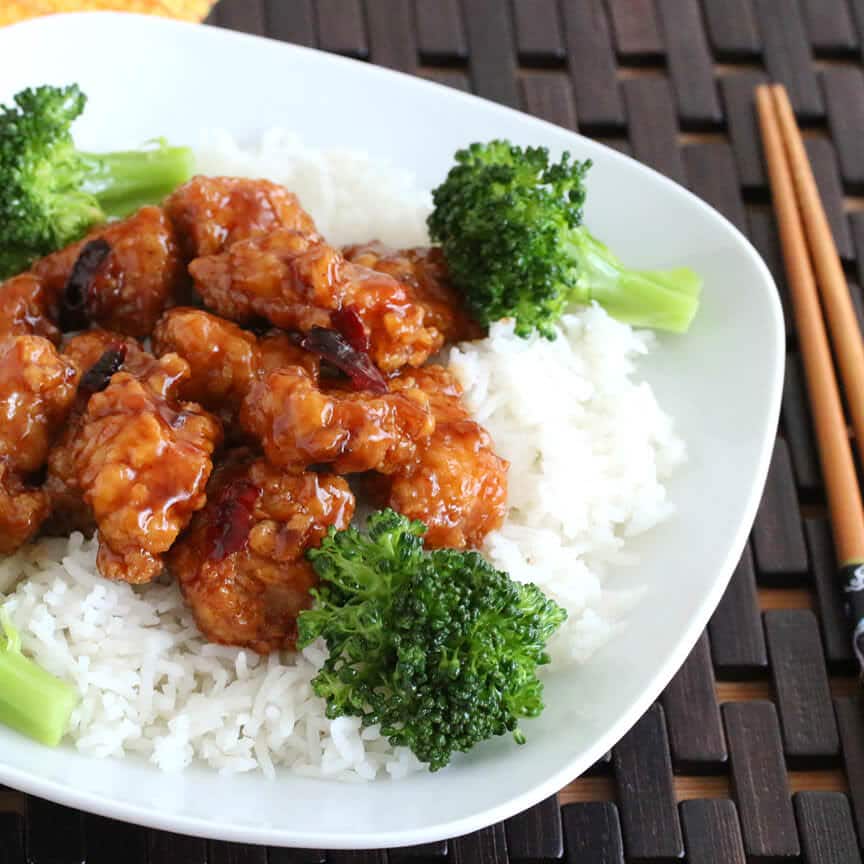 Thursday – General Tso Chicken from The Daring Gourmet
General Tso Chicken is my favorite Chinese Food! Even though I have my own recipe that I use, this General Tso Chicken recipe from The Daring Gourmet look so much like the real thing that I've got to try it.
---
Friday – Homemade Calzones
Get your pizza fix with these delicious homemade calzones!
Click the image above or click here to get the recipe…
---
Saturday – Leftovers/Pick Night
---
Sunday – Family Birthday Dinner

We have a great deal of birthdays to celebrate (including mine!) and we'll be having a Sunday lunch with some family that we haven't seen in awhile.
But, if you need a special meal, think about having my traditional Homemade Lasagna or Chicken Vegetable Lasagna for a healthier choice.

---
Bonus: Dessert – Strawberry Lemonade Cake
---
Not what you're looking for?
Head over to the shop and check out our selection of weekly menu planner notepads!
Be sure to signup for my daily newsletter to receive free printables, recipes, coupons for VLHamlinDesign and more right in your inbox!
Like this post? Don't forget to PIN IT to share with your friends:
I hope these simple dinner menu ideas make your week a little easier!
Enjoy!
Have a Spectacular Day!
Vanessa Hamlin is the owner and founder of Food Life Design and VLHamlinDesign. With her passion for frugal living and homesteading, Vanessa loves to write about easy recipes, making money, gardening, home remedies and everything else that a good life entails! When she's not writing for Food Life Design or creating products for VLHamlinDesign, you'll find Vanessa reading, drawing, gardening, cooking or spending time with her family.