This post may contain affiliate links. As an Amazon Associate I earn from qualifying purchases. Please see my policies to learn more.
Does the special man in your life have it all? Don't stress about buying him a present! Check out this list of 7 Unique Gifts for Men Who Have Everything…
Buying unique gifts for men who have everything is HARD!
It seems like they are the first to head to the store and pick up anything they need which makes it impossible when it comes to choosing gifts for men!
My husband and my dad are the hardest two people I have to buy for each Christmas. And honestly, I almost ALWAYS end up buying my dad a shirt.
A stinking shirt, my friends.
Repetitively…
Year after year after year.
This year, I'm trying for different gifts for the men and I'm in search of things that I know they don't have. And since you're probably getting ready to start your Christmas shopping too, I thought it would be fun to make a little round of unique gifts for men…just in case you're having as much trouble as I am!
So, let's have a look, shall we?
7 Unique Gifts for Men Who Have Everything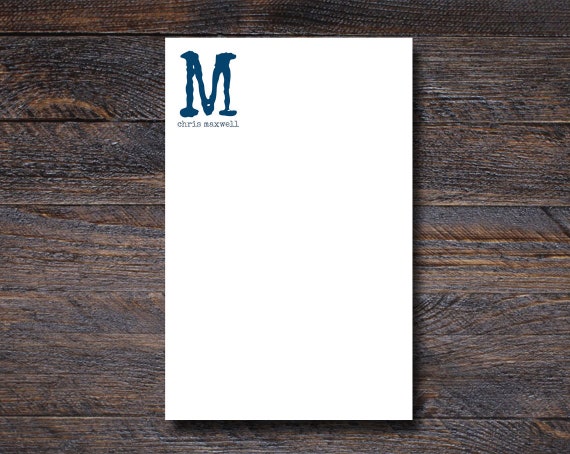 Personalized Notepads
If your special man spends his days in an office, then he NEEDS notepads! He probably writes down a thousand things a day on little scraps of paper. A personalized notepad will make it easier to keep track of the things he writes down.
See more stationery for men here!
---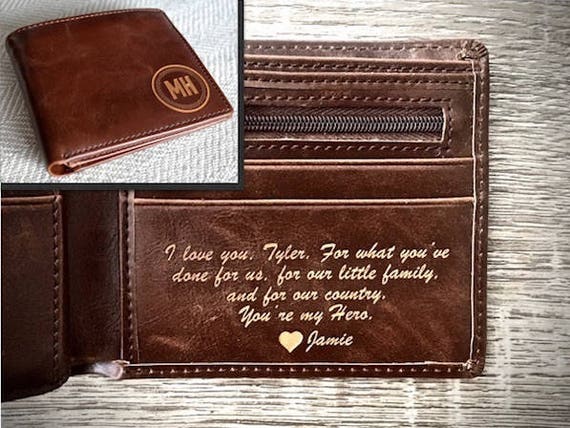 Personalized Wallet
Wallets are the traditional Christmas gift for children to give their fathers, so why not add a special note? This leather wallet from Swanky Badger allows for a lot of space to add your note inside, plus it can be monogrammed with his initials on the outside, too!
See more personalized wallets for men on Etsy!
---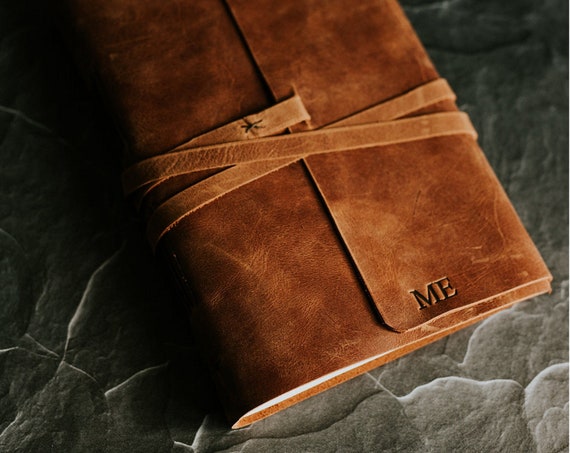 Leather Journal
Is your special guy an aspiring writer? Get him this gorgeous leather journal from Forest Nine and have it customized with his initials!
See more leather journals for men on Etsy!
---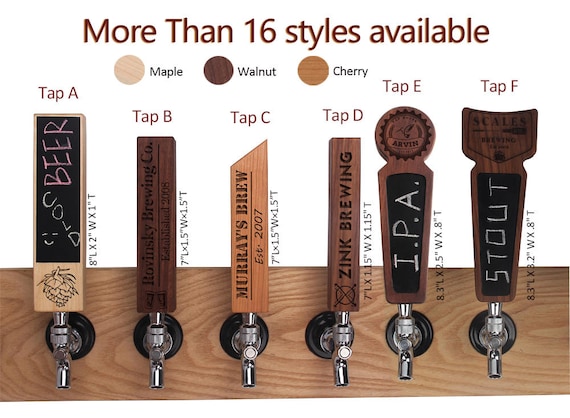 Personalized Beer Tap
If the man cave is the place where he spends his free time, then a personalized beer tap from Customized Tap Handle is the way to go! I'm sure he already has a "keg-erator" set up so, why not "top it off" with a tap featuring his name?
See more personalized beer taps on Etsy!
---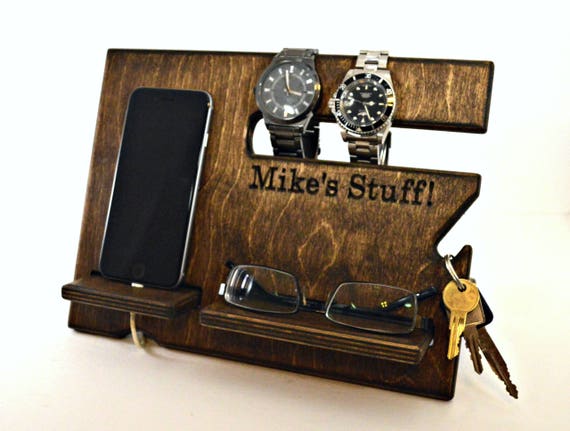 Custom Wood Docking Station
Does Mr. Clutterbug live at your house? Help him get organized with a custom wood docking station from Drapela Woodworks!
This gorgeous docking station features a place to hang his watch & his keys, plus a little shelf to hold his cell phone, glasses or other smaller accessories. It's perfect to keep next to his bed, so he can drop everything in one place when he gets home at night.
See more docking stations for men on Etsy!
---
Leather iPhone Case
Is he forever dropping his cell phone? Get him this gorgeous personalized leather iphone case from His Corner to help keep it secure and protected!
Funny side note: My husband drove over his cell phone last spring…with a forklift.
Lesson learned: The Otterbox is NOT indestructible!
See more leather phone cases for men on Etsy!
---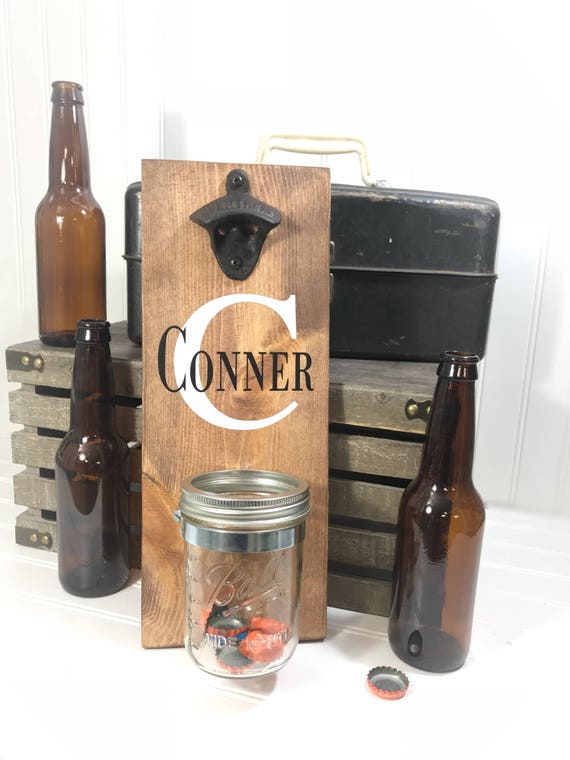 Personalized Bottle Opener
Another perfect gift for the guy who spends a ton of time in his man cave! Help him keep bottle caps off the floor and his teeth in his mouth, with this personalized bottle opener from Knotty Pines Designs!
See more personalized bottle openers on Etsy!
---
That's it! We've made it to the end of 10 Unique Gifts for Men Who Have Everything and I hope it's helped you find at least one gift for your special man!
See more gift guides here!
---
Be sure to signup for my daily newsletter to receive free printables, easy dinner ideas, recipes, home business tips and so much more right in your inbox!
Have a Spectacular Day!