Looking for free ways to decorate for the holidays? Look no further – this post has 10 awesome free printable Christmas decorations to use right now!
I love to decorate for Christmas, so for today's Christmas party post, we're talking printable Christmas decorations.
It's my favorite time of the year and I really go all out on Christmas decorations. But, sometimes it's hard to replenish or add to them, because they are so ridiculously expensive.
I mean, seriously, $150.00 for a blowup Santa? No thanks!
That's just craziness and anyway, they aren't very realistic when you live in the snow belt.
As soon as you let the air out of them, the snow covers them and it's a real hassle to clean them off everyday.
So, while I go completely crazy inside the house, I tend to stick to simple white lights and pine wreaths on the outside.
It's too cold to be out there for long anyway. Plus, decorating the inside of the house is so much more fun!
Not to mention, so much cheaper!
There are a a million different ways to use cheap and/or low cost craft supplies to decorate the inside of your house.
And thanks to the invention of the internet and so many kind people willing to share their art in printables, you can literally decorate throughout the house for free…with the exception of paper and ink, of course.
Below, I've compiled the coolest list of free printable Christmas decorations…
These aren't your average wall art printables, either, so get out your scissors and start decorating!
---
10 Free Printable Christmas Decorations
*Click any of the images below to learn more!
Printable Paper Ornaments from Picklebums.com
Decorate your entire Christmas tree with these gorgeous printable paper ornaments!
---
DIY Christmas Light Garland from Paging Supermom
Hang this fun Christmas light garland on your banister, over a door or even across the piano, as shown in the photo!
---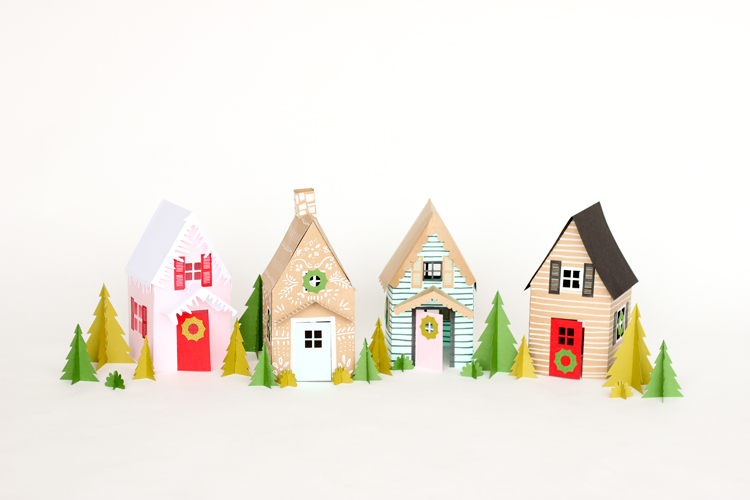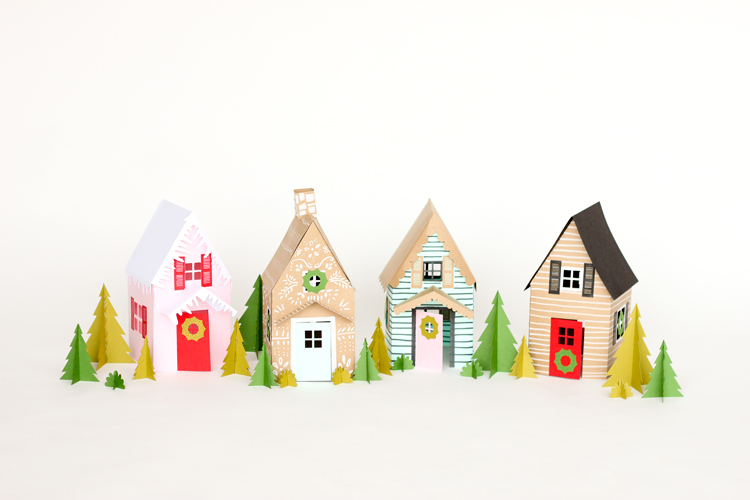 Create your own Christmas village with these paper holiday houses!
---
Free Printable Buffalo Plaid Merry Christmas Banner from Paper Trail Design
Welcome family and friends into your home with this buffalo plaid Merry Christmas banner!
---
Free Christmas Printables Burlap Set from The Project Pile
Create your own Christmas place mats that look like real burlap!
---
Decorate your table with this super cute paper elf!
Bonus: fill it with Christmas candy and serve as a special gift to your dinner guests.
---
Free Printable Gingerbread Man Banner from bugaboocity
Hang this adorable Gingerbread Man banner in the kitchen, on the banister or even around the Christmas tree!
---
Stunning 3D Snowflakes Free Printable from Kids Craft Room
No snow where you live? Create your own sparkling snowflakes to hang from the ceiling in any room of the house!
---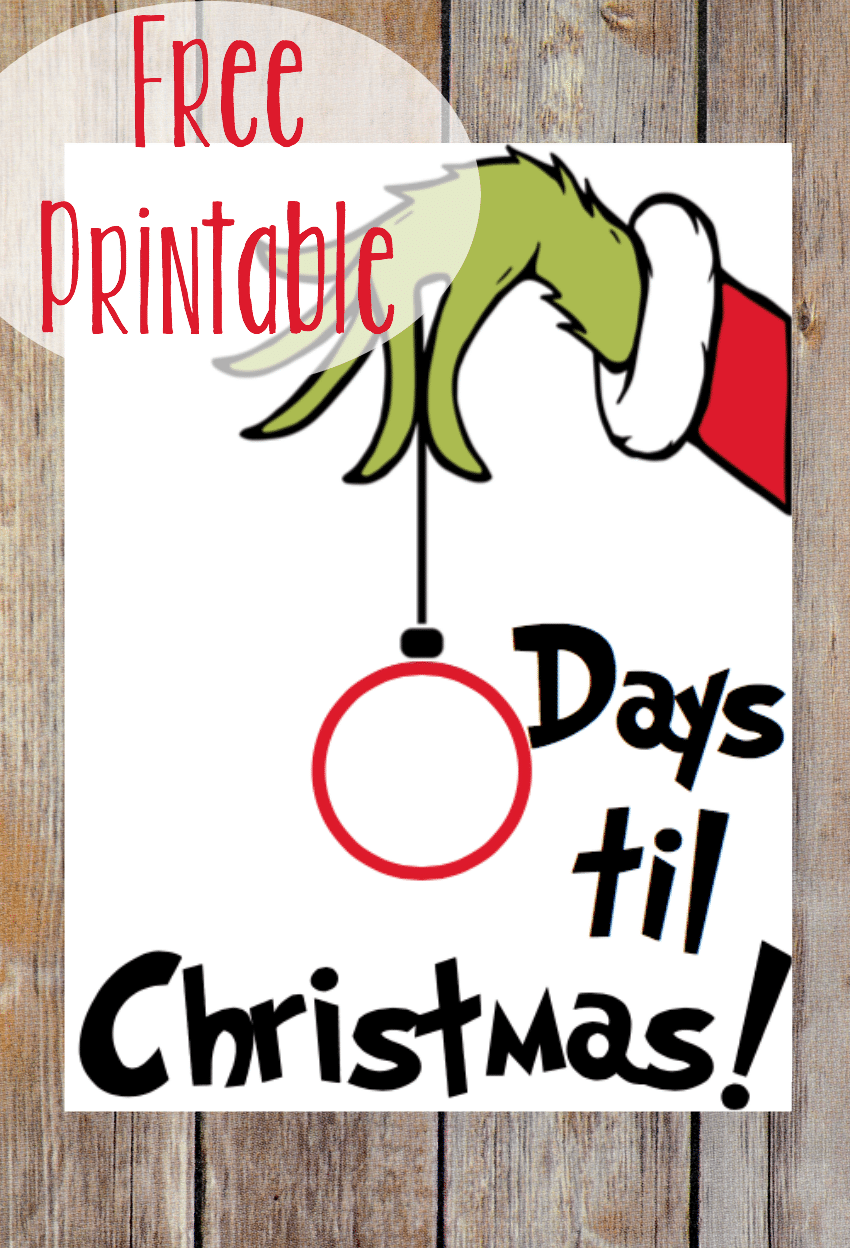 Slide this adorable Grinch style print into a festive, red frame and start counting down the days til Christmas!
---
And last but not least…here's a gift from me!
Just go ahead and click the image to download your very own…
Free Printable Old-Fashioned Christmas Bunting from VLHamlinDesign
Hang this gorgeous bunting anywhere in the house for a cozy, Old-Fashioned Christmas feeling!
---
I hope you've enjoyed perusing through these adorable free printable Christmas decorations! There's a ton of ideas to help you make the most magical Christmas decorations…no matter what your budget.
---
Be sure to signup for my daily newsletter to receive free printables, easy dinner ideas, recipes, home business tips and so much more right in your inbox!
Have a Spectacular Day!
Vanessa Hamlin is the owner and founder of Food Life Design and VLHamlinDesign. With her passion for frugal living and homesteading, Vanessa loves to write about easy recipes, making money, gardening, home remedies and everything else that a good life entails! When she's not writing for Food Life Design or creating products for VLHamlinDesign, you'll find Vanessa reading, drawing, gardening, cooking or spending time with her family.