This post may contain affiliate links. As an Amazon Associate I earn from qualifying purchases. Please see my policies to learn more.
Want to surprise your sweetie with some homemade Valentines Day cookies? Here's 9 Valentines day cookie recipes that are sure to make him love you forever!
My husband and I don't go crazy on expensive Valentines Day gifts. Usually he buys me a bouquet of flowers or a plant and I make him a special dinner and dessert…which are usually some kind of Valentines Day cookies – his favorite!
We've been married for 17 years and we have other things to spend our money on. Buying expensive gifts that we aren't going to use is wasteful and it seems like a stupid way to profess your love for one another. Instead we take the time to be extra nice to each other on Valentine's Day and we stick with our traditional gifts. It works for us!
So, if you're anything like us and you'd rather show your love without spending a bunch of money, consider making your sweetie some Valentines Day cookies that'll make him fall in love with you all over again!
Here's some recipes to get you started…
9 Valentines Day Cookies Your Sweetie Will Love
Soft & Chewy Peanut Butter Cookies Recipe
Because who doesn't love peanut butter cookies? Especially those that melt in your mouth!
Red Velvet Sugar Cookies Recipe from Dessert for Two
These Red Velvet sugar cookies are so beautiful they had to make the list! Just look at 'em – they're almost too pretty to eat.
Marbled Valentine Sugar Cookies from Baked by Rachel
And how beautiful are these marbled Valentine sugar cookies? These would be great to stick in his lunchbox!
Valentine Linzer Cookies from Cooking Classy
Simple, classic and delicious – these Valentine Linzer cookies are sure to steal his heart!
Whale Cookies from Bakerlla
Oh, a baker after my own heart! These adorable little whale cookies would be the perfect compliment to my "I Whale-y Love You" Valentines Day Cards!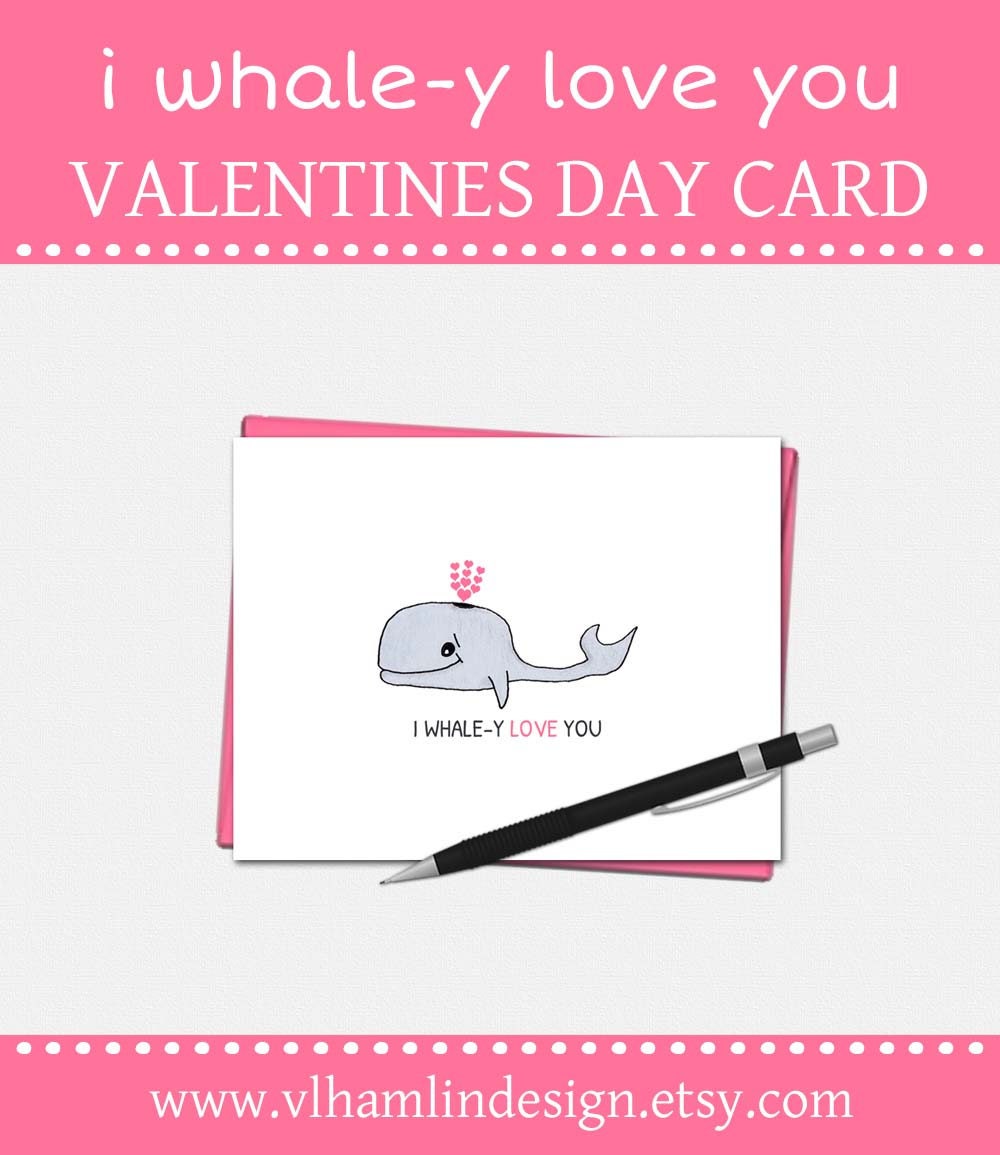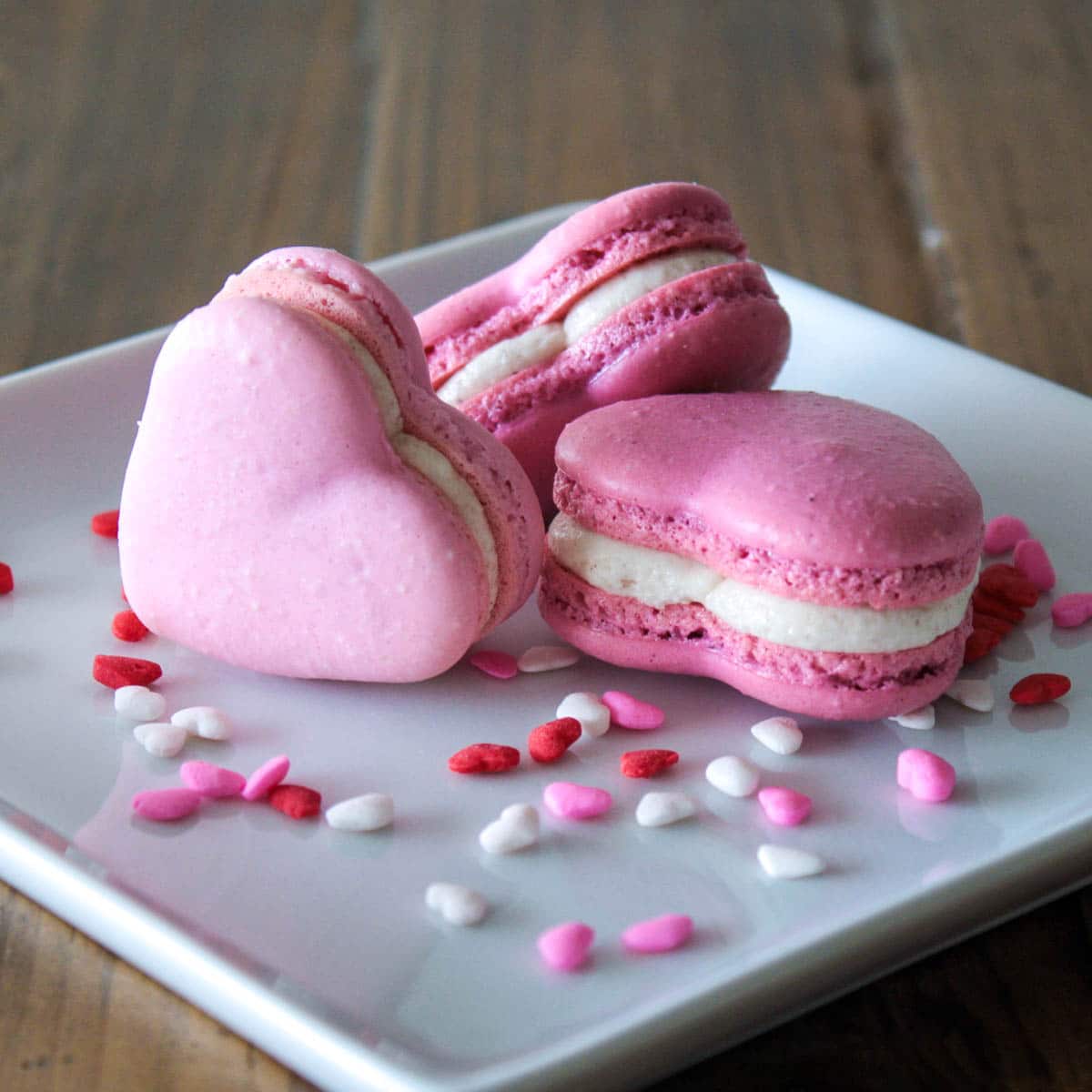 Valentine's Heart Macarons from Liv for Cake
Your sweetie is going to love these gorgeous Valentine's Heart Macarons! They're so deliciously beautiful – who wouldn't fall in love after a couple of these?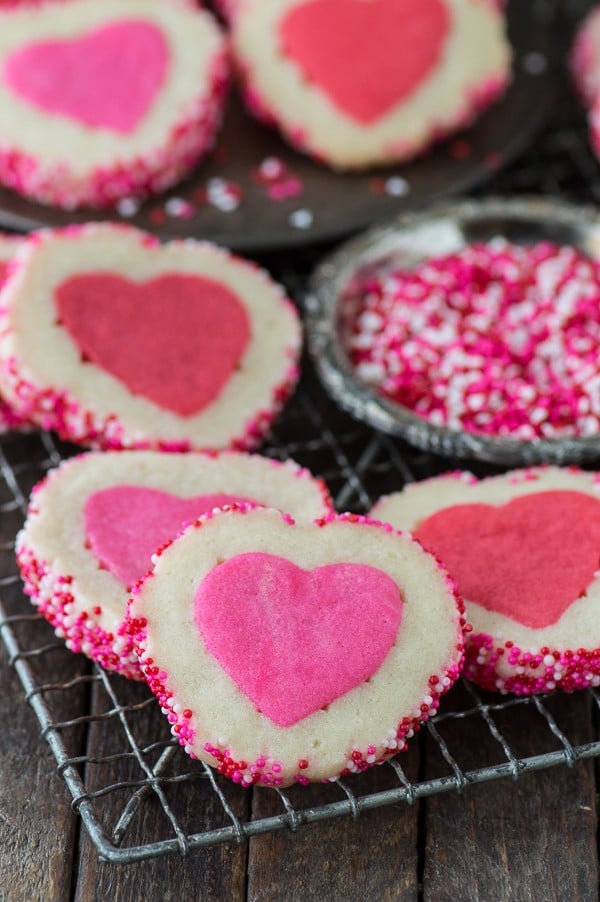 Valentine's Day Slice N' Bake Cookies from The First Year
A heart within a cookie! How adorable are these Valentine's Day Slice N' Bake cookies? They say the sure way to a man's heart is through is stomach and I'm pretty sure these heart cookies will make it all they way!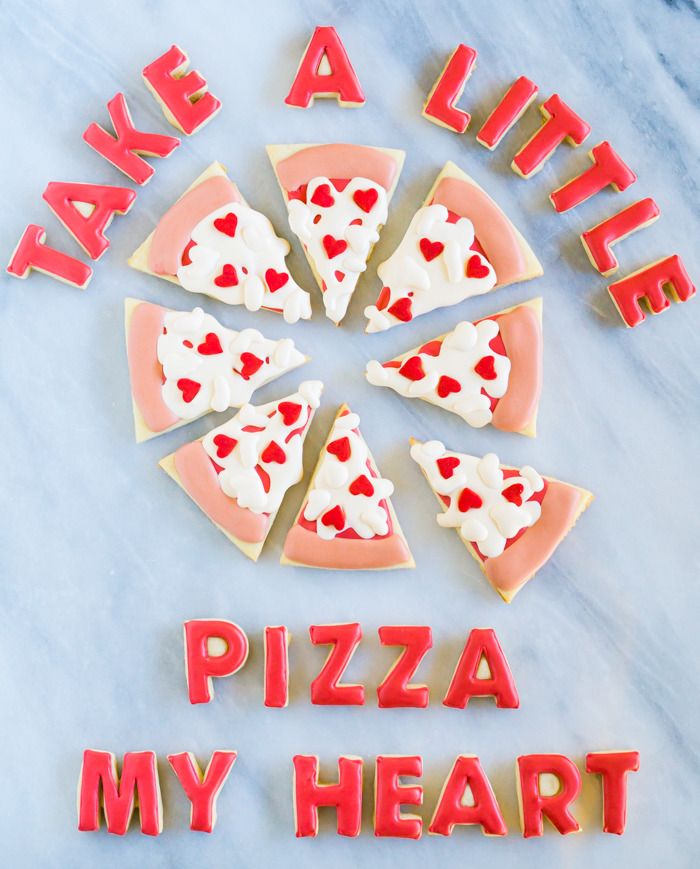 Take a Little Pizza My Heart Cookies from Bake at 350
Does he love pizza? (I mean seriously, who doesn't?!) If he does, then give him a laugh with a super cute "Take A Little Pizza My Heart" cookie set!
Valentine's Day Oreos from Sincerely Jean
Find me a man that doesn't like Oreos! If nothing else on this list does the trick, then making him a batch of his very own Valentine's Day Oreos will surely make him love you forever!
Be sure to signup for my daily newsletter to receive free printables, recipes, coupons for VLHamlinDesign and more right in your inbox!
Don't forget to PIN THIS to share with your friends:
Enjoy!
Have a Spectacular Day!