If I know anything about myself, I surely know one thing: I love a good cozy space. There's something about drinking a cup of coffee and sitting wrapped up in a blanket that warms my soul. As a career student, my office has been – well – wherever I've been. From countless apartments to my parents' house to whatever coffee shop I decided to plant my butt, I've tried it all.
In a recent turn of events, I've been accepted into my dream PhD program through the University of Vermont. That being said, I now know that the apartment that I'm currently living in will be called "home" until I'm done with school. So like four years… (Told you I was a career student!)
What I've been seriously lacking in my journey is a tried and true office space; something I can call my own; somewhere I am comfortable enough to be productive in. So here's where this article comes in! I'm transforming a side room in my apartment (dubbed "The Little Room") into a cozy office space, and for every cozy office space there is a cozy office must haves list! AND, this is that!
So, without further ado, here are the items that I have – or will buy – for my cozy office space!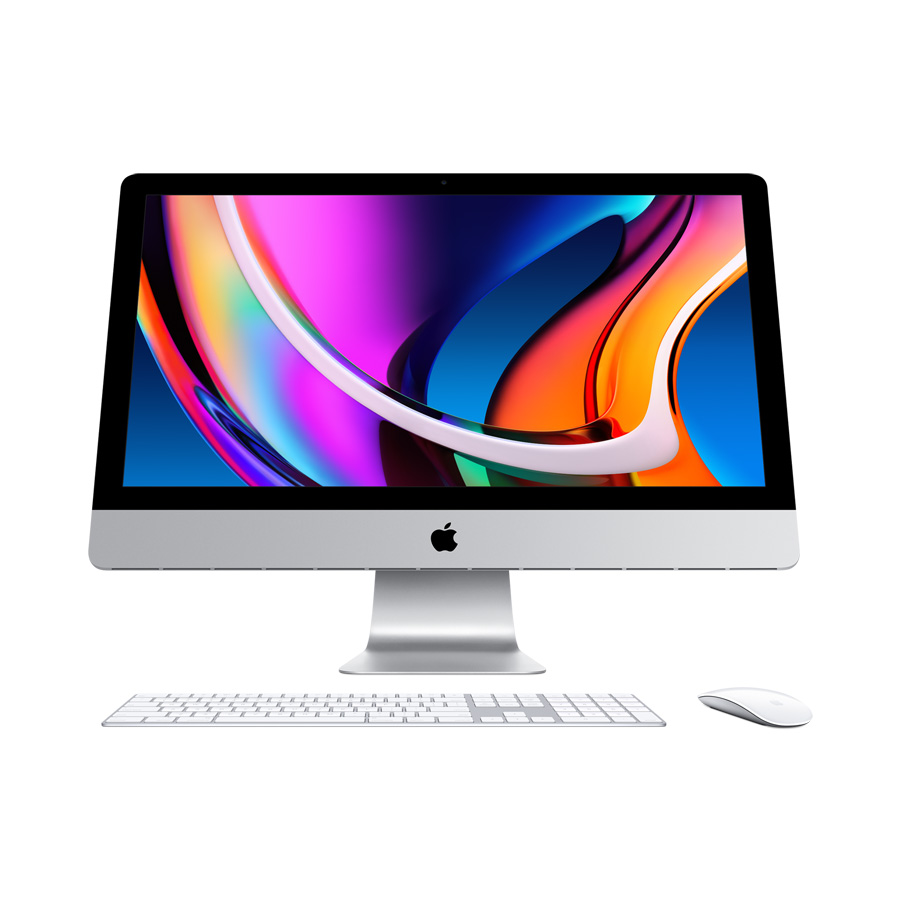 Starting off with the big guns…ie…an iMac! My iMac makes the space and is truly my pride and joy. Every good, cozy office needs a reliable, updated computer and the iMac just takes the cake! You can read my review of the iMac here!
Call me crazy, but I am slowly but surely collecting all the pieces in Apple's collection. There is not a single piece of technology I own – including my phone – that get's used more than my MacBook Air. My MacBook travels everywhere with me and it is the first thing I'd grab in case of a fire. (Well…maybe not the first thing…) But to stress it, I really do LOVE my MacBook and its compatibility with my iMac is like no other!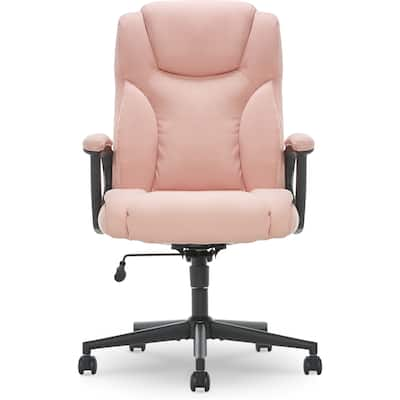 If I had $200 to spend on an office chair, I'd spend it on this one! Not only is it PINK but it also has stellar reviews and it's made with Serta's layered pillow technology. The high back and deep cushion will make it perfect for lounging during study breaks and comfortable enough to be productive when needed.
Although I'm currently using a six foot folding table, this is the desk I know I'll buy. I don't need any gizmos and gadgets in a desk; just a space deep enough to fit my iMac and wide enough to hold all my text books. It's even tall enough to fit a small filing cabinet underneath for when the papers get too much to handle.
AHH my DREAM rug! I just ordered this rug in their three foot round version! With my general color theme of navy, raspberry, and yellow, I think this is the perfect rug for a cozy office space! Not to mention the durability and quality that comes from Rifle Paper Co.'s rugs! *chef's kiss*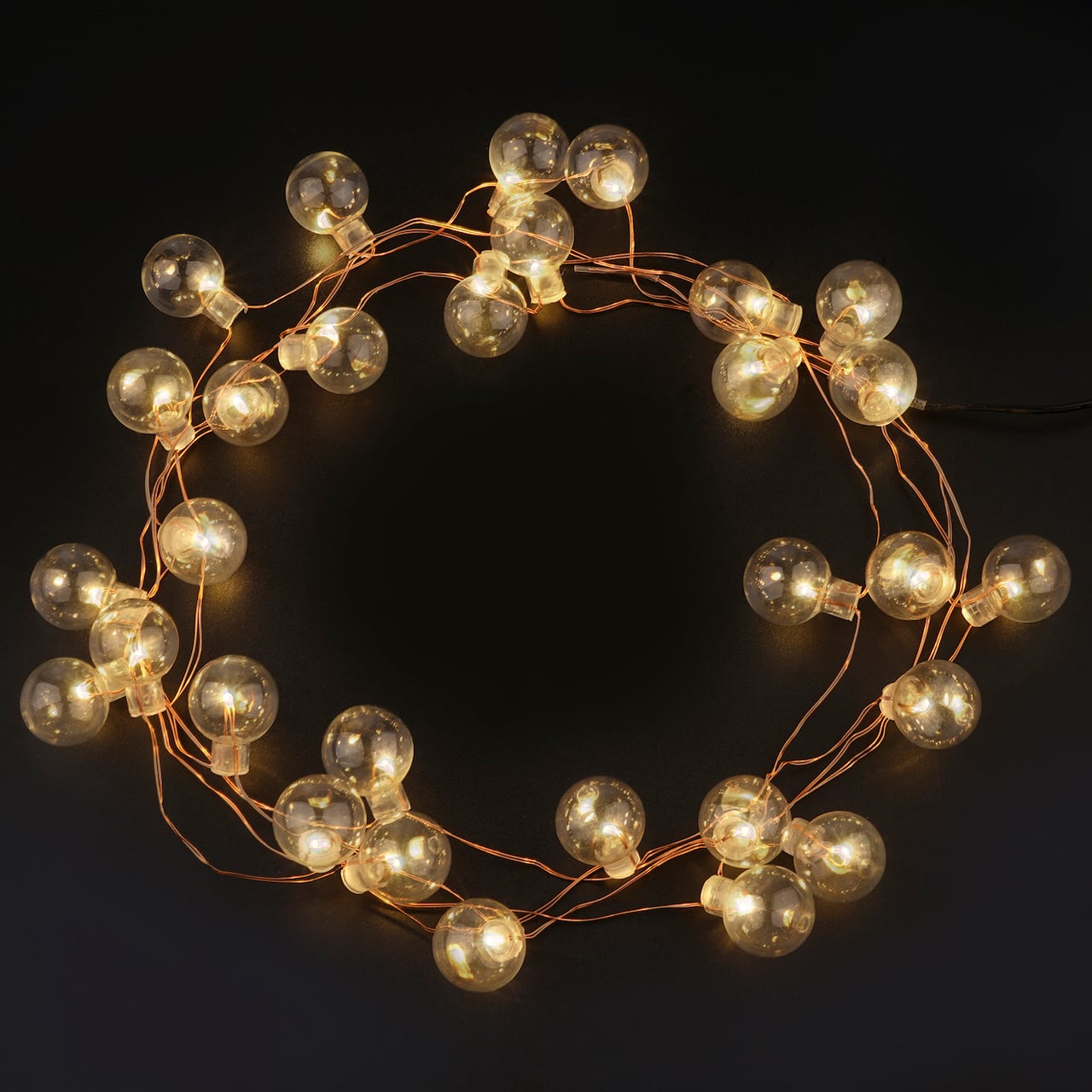 Any cozy space, but especially a cozy office space, needs good lighting. In addition to the overhead light, I typically opt for a string light set. These lights are battery opperated and offer a nice warm glow. I also think the bulbs are a more classic look than the traditional Christmas string lights.
Where else would you put all of your "vision board" ideas if not on a bulletin board?! My bulletin board is currently on the floor with a stack of pictures I've been wanting to meticulously pin onto it. I guess my vision isn't quite there yet… On a bulletin board, you could also hang reminders, awards, or even your degree (that is, if you feel like sticking a tack through a $30,000+ piece of paper). Your choice!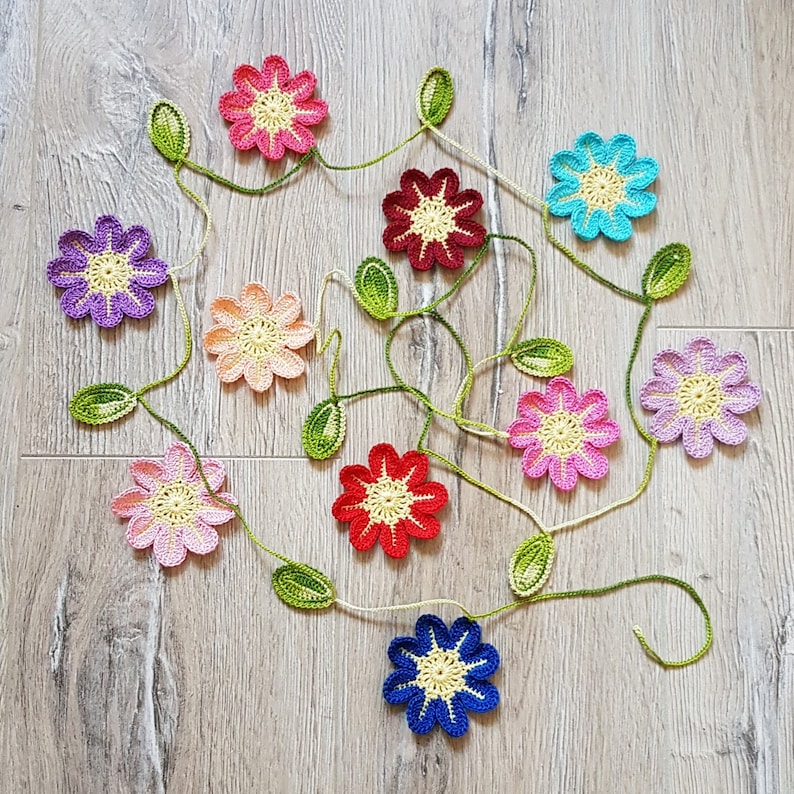 One of my first crochet projects was one very similar to this flower garland and I love it. Little details like this one really make or break a space. I love to hang my garland by the window, but because I have a skylight now, I will be hanging it on the wall above my desk to add a little touch of color against the bright white walls.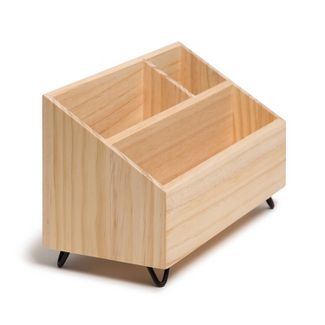 Desk organization is truly up to you, but I find it easiest to break it down into two parts: files organization and writing tool organization. Files organization can consist of loose papers, manila folders, note pads, and even an iPad. All of that would fit comfortably in an organizer just like this one!
Writing Tool Organization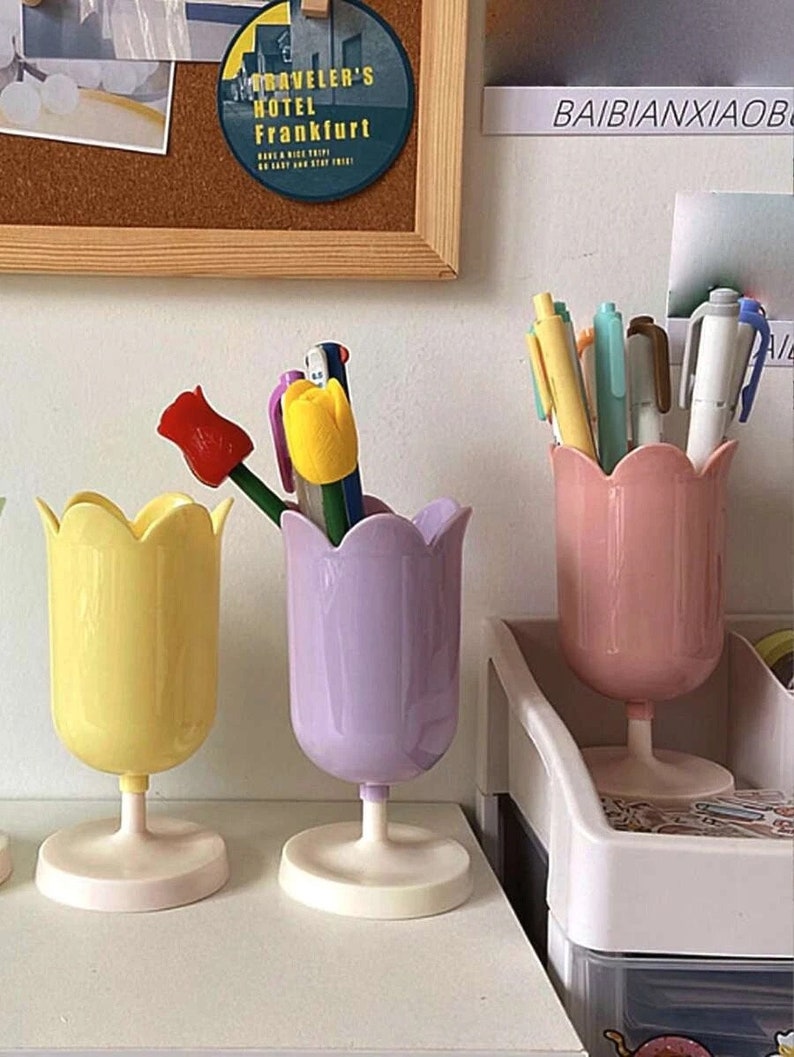 These floral pencil holder cups from EnchantedHomeLivinCo are perfect to match the ongoing floral theme we've created in this post! I wish I could say I am one to meticulously organize my pens, but I'm not and these cups would do amazingly!
Remember that, at the end of the day, my budget is not the same as yours may be; nor will I actually follow through with buying all of these items. My style is colorful and eclectic, and may not match what you deem as cozy, but – for me – this is cozy.
You might also like:
Good luck and happy shopping!
<3 Kayden
Kayden Hamlin is a full-time preschool teacher and graduate student. She is passionate about saving money, self-care and mindfulness, and child development! When not in a classroom, you'd most likely find her reading with a cup of tea in hand or knitting projects for her family and friends.