Buying gifts for kids is a favorite of mine. But, I might love celebrating with kids even more! Here's my Easter gift guide for the best gifts to give kids that aren't candy!
I've been teaching Pre-K for just over three years and if there's one thing I've come to learn is that kids. love. holidays. Any one! It doesn't matter which! In my classroom, we celebrate every holiday. And, Easter is always a fan favorite!
One of my favorite things about being an educator is hearing about everyone's **favorite** gifts they got from each holiday. So…you know…you can trust my judgment. 🙂
Without further adieu… here are my best recommendations for kids gifts that aren't candy!
For the Stuffed Animal Connoisseur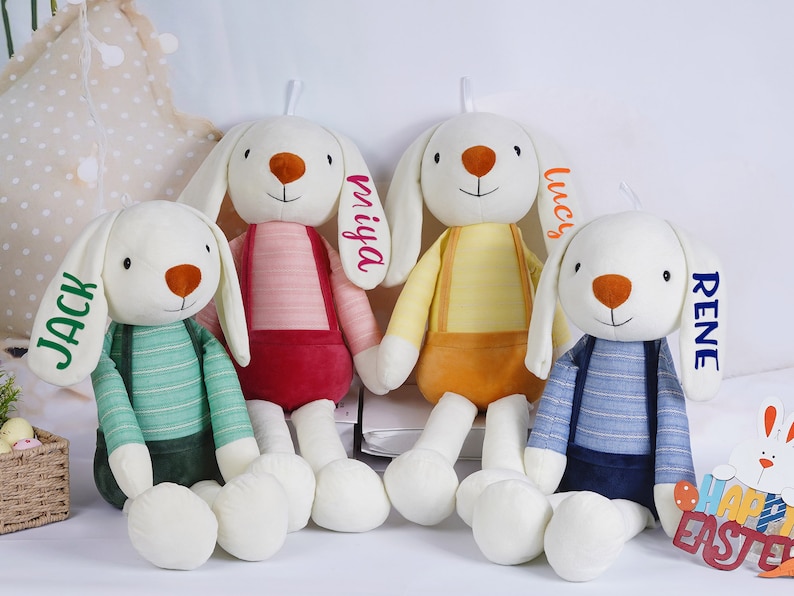 Any kid loves a good stuffed animal, but a stuffie connoisseur loves a personalized one! These personalized bunnies are perfect for any occasion, but are even more special for Easter!
For the Dino Lover
These dino Easter egg bath bombs are PERFECT for kiddos that love surprises, bubbles, colors, and – of course – DINOSAURS! The set comes with five different scented bath bombs. That's FIVE fun bath parties! What a perfect gift!
For the Crafter
This make-your-own-bunny kit is a young crafter's dream. ALSO, did I mention that it comes with six already made outfits for your little bunny?! A dream!
For the Cozy One
These Easter pjs are the best gift for any kiddo, but especially for the one that lives in their jammies! You know the kid who refuses to go to school in anything less than their warm, cozy pajamas? Look no further for a gift for them!
For the Fidget Lover
This PreK teacher knows that Pop Its are the trendiest fidget on the market right now. These bunny shaped fidgets are perfect for any age! I'm serious. Even your 9-year-old will appreciate them! (And everyone knows how hard it is to impress a 9-year-old!)
Bonus: Easter Basket I *LOVE*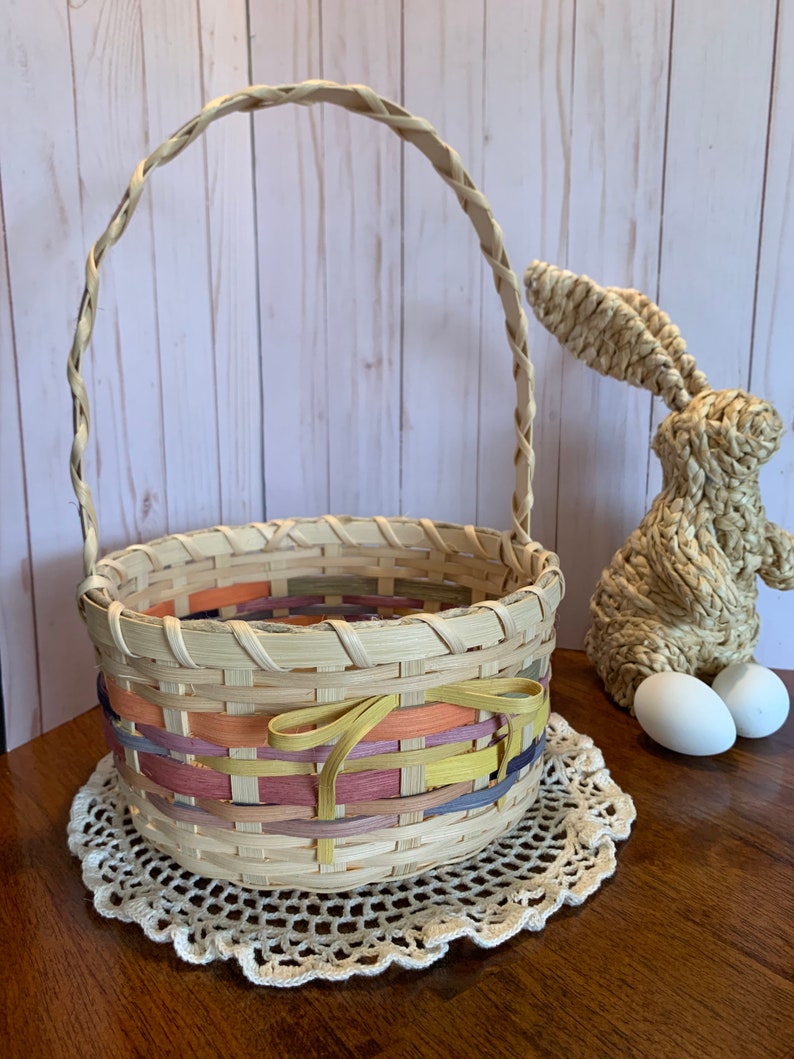 I stumbled across this beautiful Easter Basket in my search and just had to share! It would be perfect to hold any of the gifts above and so much more!
I hope you love my Easter gift guide as much as I do!
You might also like:
Happy Easter!
♥ Kayden
Kayden Hamlin is a full-time preschool teacher and graduate student. She is passionate about saving money, self-care and mindfulness, and child development! When not in a classroom, you'd most likely find her reading with a cup of tea in hand or knitting projects for her family and friends.