Do you ever feel like you spend a ton of money on back to school supplies in August, only to have to replace half the items by December?
It seems like every year, you buy the kids school supplies and within just a few weeks, a binder breaks or a book bag tears.
It's crazy!
So, this school year, why not make a conscious effort to buy handmade back to school supplies for your kids?
Handmade goods are known for being far better quality!
Plus, you know that special attention and care has been spent on each and every piece, so they'll last.
Instead of wasting your money on supplies that you'll be replacing in a short time, spend a little extra from the get-go and ensure that your kids school supplies will last all year.
Here's some fun ideas…
Handmade Back to School Supplies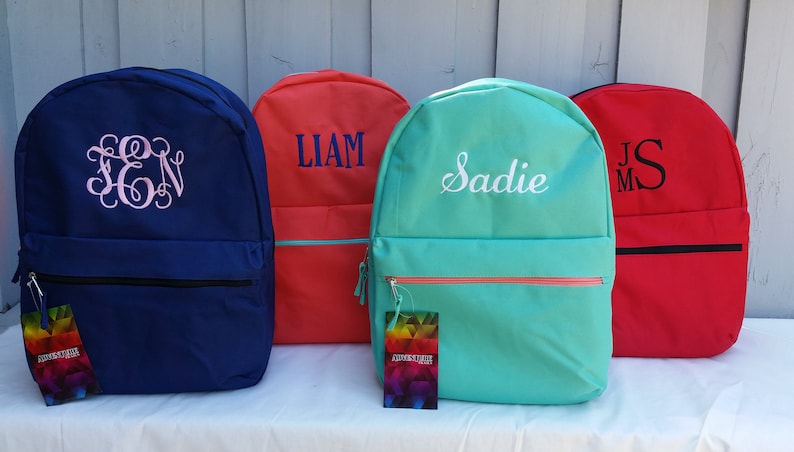 Personalized Backpack from First Fruit Crafts
This adorable backpack from First Fruit Crafts is offered in a wide variety of colors and font customization!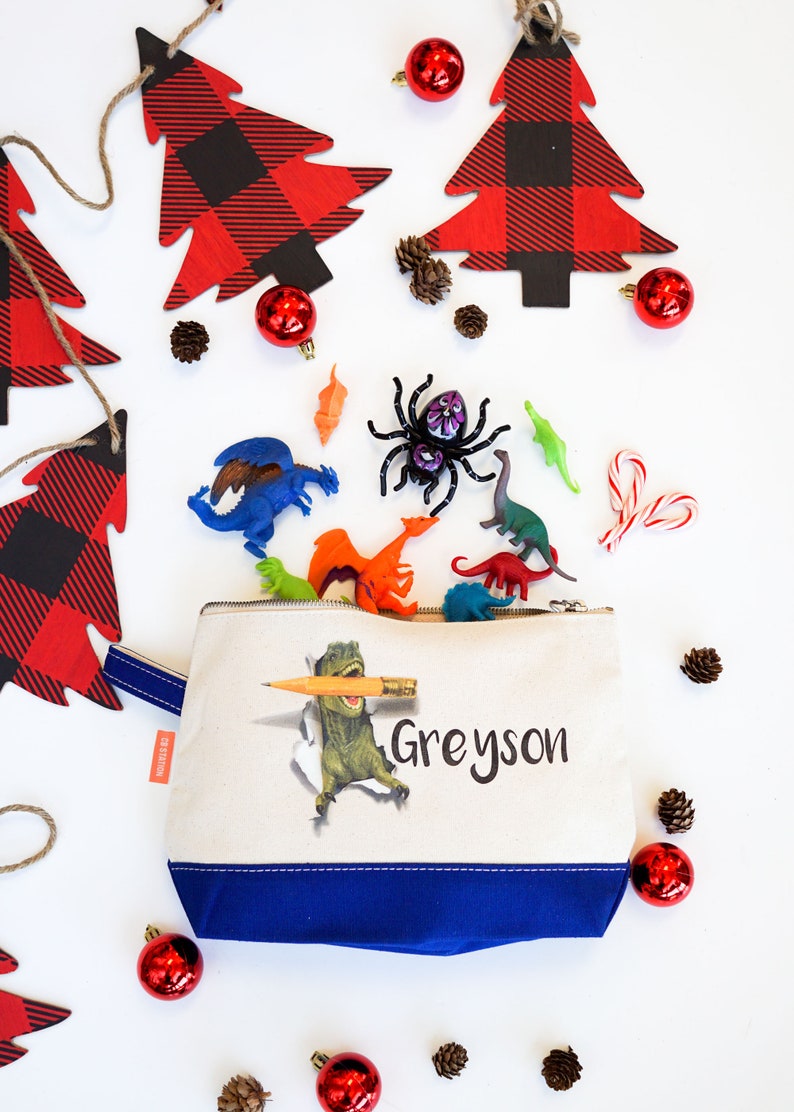 Personalized Pencil Case from LaLaConfetti
Keep the notepads clean and the pencils organized with this super cute dinosaur pencil case from LaLaConfetti.
It's also available with a unicorn in place of the dinosaur!

Personalized Lunch Bags from Holland Hart Designs
Don't forget the lunch bag! These personalized seersucker bags from Holland Hart Designs are perfect for boys and girls, plus they're just the right size for a healthy lunch.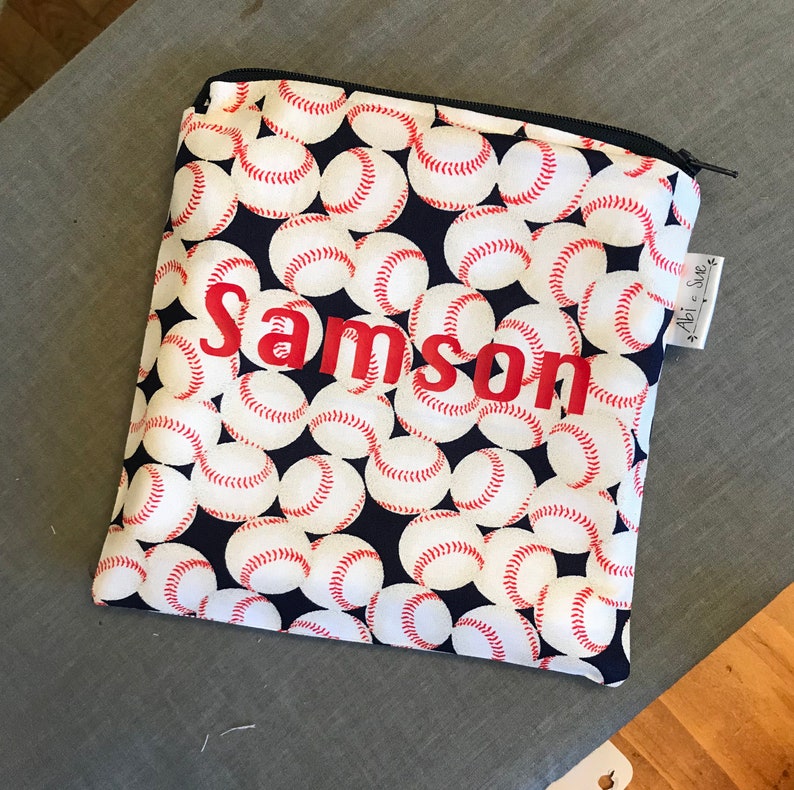 Personalized Sandwich Bags from Abi and Sue
These reusable, personalized sandwich bags from Abi and Sue are offered in a wide variety of patterns and colors.
Plus, choose your own font and colors to truly make it your own!

Personalized Pencils from Fuzzy Loon Designs
If you know anything about me, you know my favorite pencil on earth is a good, old-fashioned Ticonderoga #2. I wish I could go back to school, just so I could have these awesome personalized pencils from Fuzzy Loon Designs.
I mean, I know I could order some now, but it's just not the same as showing up to school on the first day with a pack of these beauties!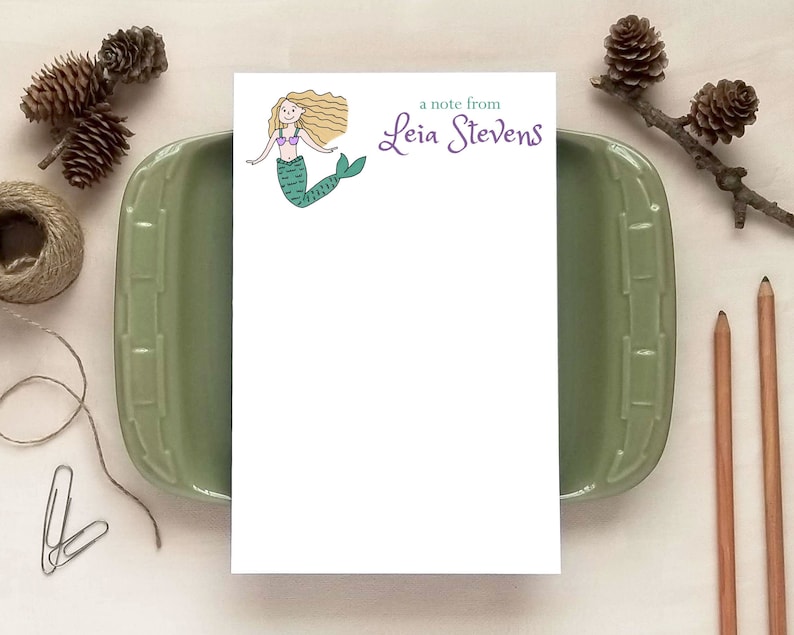 Personalized Notepads from VLHamlinDesign
A little, shameless, self-promotion going on here.
But, seriously, what kiddo wouldn't want their own personalized notepad to take back to school? I offer a wide variety of designs, from apples to sports, so be sure to stop into the shop and check out all the new designs.
That's all for today! I hope you've enjoyed checking out these handmade back to school supplies. If you need more ideas, be sure to head over to Etsy to see more – there's some really talented makers out there!
You might also like:
Have a Spectacular Day!
Vanessa Hamlin is the owner and founder of Food Life Design and VLHamlinDesign. With her passion for frugal living and homesteading, Vanessa loves to write about easy recipes, making money, gardening, home remedies and everything else that a good life entails! When she's not writing for Food Life Design or creating products for VLHamlinDesign, you'll find Vanessa reading, drawing, gardening, cooking or spending time with her family.