You Need a Budget – Stop Letting Your Money Slip Away! Create a master budget and use these free printables to keep track of your money from month to month!
With the constantly ↑rising↑ costs of food, insurances, heating and basic utilities, it's a real struggle today to choose between what has to be paid and well, what has to be paid.
There are so many families choosing between buying food or paying the electric bill every month.
And sadly, a lot of the reason for this is because some of the hardest workers in this country are the lowest paid…
I'm talking blue collar workers here.
Construction workers, dishwashers, cashiers, housekeepers, electricians, plumbers, etc.
You know, the ones working 50, 60 and 70 hours a week (to make our lives easy) and only making $8.50 or $10.00 an hour.
You might even be one of them.
But, that's only part of the problem.
Another part is…many people just don't know how to budget their money.
Believe me, I've been there. I'm still there. I struggle with following my budget every single month, but I continue to try.
It isn't easy to budget, even if you have a set income. It's even harder, when you're household income varies from week to week, as mine does.
And, it doesn't matter if you bring in the average $2,500 per month or the dream of $25,000 per month.
If you don't know where you're money is going, you're going to go broke.
I'll tell you a little secret, though…
Budgeting isn't really as hard as you might think.
I know, I know, I said I struggle with it…and I do. But the real struggle is following through on it.
Creating your own master budget planner is actually kind of simple.
And if you're nerdy like me, it's kinda fun, too.
Here's what you'll need to make a master budget planner of your own…
Stickers and decorations
Paper
Pen/pencil
Printable Envelope System(s), (get a free printable cash envelope at the bottom of this page!)
Step One:
Decorate your planner binder. Make it interesting. Make it fun.
Why should budgeting be boring? Create a planner binder that makes you want to look at your budget!
Step Two:
Create a budget template. You can do this on a blank piece of paper or purchase a premade monthly budget planner to save time.
If you're making you're own template…
Write "Monthly Budget" across the top of your paper in large letters.
Under your title, write "Balance" or "Beginning Balance" in smaller letters. Leave an inch or so of space to write your balance and then, write "Date" or "Month" to the right.
Below "Balance", make a line down the center of your paper.
On the left column, make 1 large column and 2 smaller columns to the right.
Write "Bills Due" on top of the large column. Then, "Amount Due" and "Paid" on top of the smaller columns.
On the right column, make 1 large column and 2 smaller columns to the right.
Write "Expenses" on top of the large column. Then, "Total" and "Paid" on top of the small columns.
Leave 10 or 12 spaces below these columns and draw a line across the page. Title the space below the line "Savings Deposits".
At the bottom of the page write "Total Expenses" on the left. Leave a little space, then write "Total Savings" in the center. Leave another space, then write "End Balance" on the right.
Congratulations! You just made you're own budget template!
Here comes the fun part! You've got to figure out how much money you have available. How much you are expecting to earn during the month. And how much money you have to spend.
Step Three:
Create a payment organizer.
Write "Payment Organizer" across the top of a new sheet of paper.
Below the title, create 3 large columns on the left and 12 small columns on the right.
Name the first column "Bills Due", the second column, "Amount Due", and the third column, "Due Date".
At the top of the 12 small columns, write the first letter of each month… J F M A M J J A S O N D
Under the months, draw a small box or just leave it blank.
Fill in the "Bills Due" column with your household bills and monthly expenses. Write in the amount due and due date next to each expense.
As you pay each bill or expense each month, just place a small check mark under the month so you know it's been paid.
Step Four:
How to Fill Out Your New Budget Planner
Under beginning balance, write the amount of money you have available on the 1st of the month or how much you will have available when you sit down to pay your bills.
Fill in the date or month.
In the left column, write down the household bills you have due this month. Include your steady household expenses, like mortgage, utilities, loans, insurances, etc. Then, fill in the amount due.
Fill in the "Expenses" column with your remaining monthly expenses. Good things to include here are groceries, clothing, entertainment, etc. These are adjustable categories and can easily be changed depending on how much money you have available. Fill in the "Total" space with the amount you have budgeted for each category.
Write the amount you plan to deposit into your savings each week in the space you created at the bottom.
Add up your bills and expenses for the month. Write that amount down in the "Total Expenses" space.
Fill in your savings deposit total.
Add your total expenses and savings deposit totals, then subtract that amount from your beginning balance. Write the remaining amount in your "End Balance" space.
Congratulations! You're brand new budget planner is complete!
Step Five:
Create a budget envelope system!
Use the categories from your "Expenses" column. Take this amount out of your bank account in cash and divvy it up between your envelopes as necessary.
When your envelopes are empty that means you have to stop spending in that category for the month.
It's that simple!
Here's what you'll need to do, in order to follow through, with your new budget planner…
Set a date. Literally. Set a date with your budget planner every single month.
Write it down on your calendar or write it on a scrap of paper and stick it to your refrigerator.
Seriously, set a date…every single month. I cannot stress this enough. If you don't sit down with your planner on a regular basis and spend some time nurturing it, it will not work out.
Think of your money as you think of your marriage…without a little love…it won't work.
Gather what you need. Get out your budget planner. Grab some pens/pencils, scrap paper and all of your bills for the month. You know, that pile on the kitchen counter (or is that only at my house?).
Sit down and get comfy. Grab a cup of coffee or a glass of wine. Some ice cream or cut up veggies and dip. Curl up on the couch or sit at the dining room table. Whatever floats your boat.
Spend an hour or so with your budget planner. Update any new bills or expenses. Remove those that you no longer have to pay or those that you've paid off. Follow the steps above every month.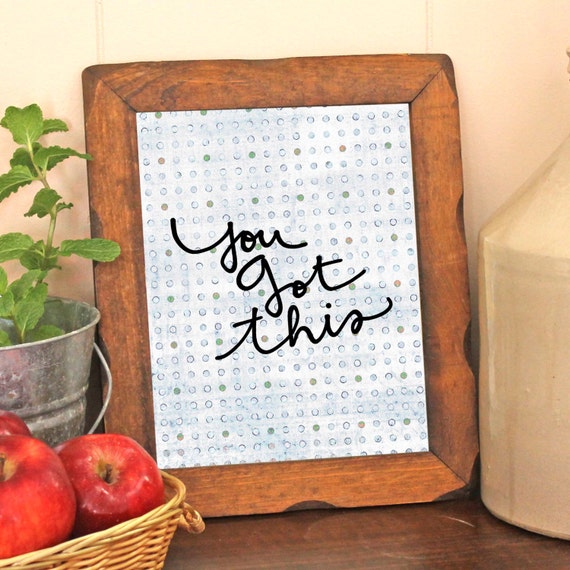 I hope this has shown you that creating a budget is really not that difficult and it can be a lot of fun to tell your money where to go!
But, no matter what, you need a budget!
---
My favorite "How to Get Out of Debt" Book:
---
More in this series:
Free Printables:
---
Be sure to signup for my daily newsletter to receive free printables, easy dinner ideas, recipes, home business tips and so much more right in your inbox!
Have a Spectacular Day!
Vanessa Hamlin is the owner and founder of Food Life Design and VLHamlinDesign. With her passion for frugal living and homesteading, Vanessa loves to write about easy recipes, making money, gardening, home remedies and everything else that a good life entails! When she's not writing for Food Life Design or creating products for VLHamlinDesign, you'll find Vanessa reading, drawing, gardening, cooking or spending time with her family.