Interested in starting an Etsy business but don't know where to start? No worries! This post contains step-by-step directions to write an Etsy business plan that will make you look like a pro!
Everyone dreams of having a successful craft business on Etsy, but the difference between the dreamers and those that are successful is a properly written (and followed!) Etsy business plan.
Yes, you can start out winging it!
It's okay to try something before you put your all into it.
You don't need to write a full-on business plan like you would if you were handing it to a loan officer at the bank. But…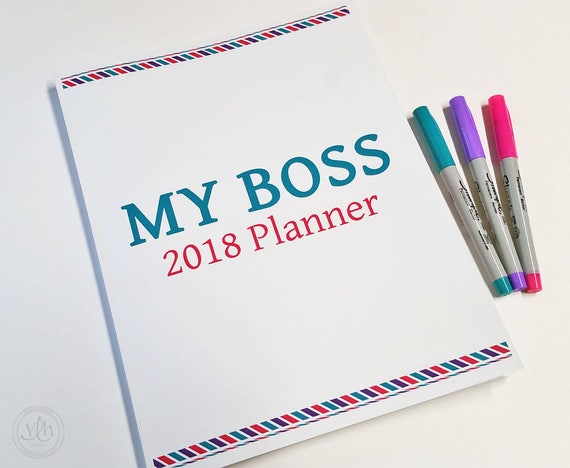 You do need a basic plan to follow.
I mean, you can start crafting things together and throw them up for sale…if you want to. You might even get a few sales this way, but you won't sustain your Etsy business.
In order to really have success in your craft business, you need an Etsy business plan (and a planner!). It took me a long time to realize this!
For whatever reason, I thought I could make what I liked, whenever I wanted and it would sell. Like everyone else in the world likes what I like, you know? Yeah, not so!
You have to make what the world likes…or at least your little piece of the world…your market, clientele, tribe…whatever you want to call it.
No!
This doesn't mean go out and copy all the "most popular" stuff right now!
It means find your groove in an otherwise saturated market.
Let's say you make paper goods (like me!)…
You can't go out and make every single paper good on earth. (I tried, I realized it's an impossible feat…don't make this mistake!)
You have to narrow down what you want to make. I hate to throw around the word niche, but you kinda have to narrow it down a little bit.
Does this mean that you can only make wedding invitations? No! Of course not!
Sell whatever you want to sell, but you have to put your own spin on things. When I first started designing paper goods, I made everything!
If I could figure out how to design it, I would. But, over the years I found that there are certain things I love to design and some things that I detest.
So, I stuck with those that I love and before long, I found people who love what I love, too!
It's amazing how people can see the passion in your work when you really do love what you do.
Key point here…Do What You Love!
But, make sure it's stuff other people love, too!
If black and white invitations are popular, then make black and white invitations. But, do it your way – don't copy someone else!
Okay, now that we've gotten that out of the way, let's talk about what you really need in an Etsy Business Plan…
How To Write An Etsy Business Plan
What Are You Selling?
We kinda touched on this above, but really, what are you selling? Paper Goods? Woodworking? Craft Supplies? Clothes? Vintage and Antiques?
Write it down!
Now, narrow it down.
If woodworking is your thing…are you selling picture frames? Wooden signs? Furniture?
Craft supplies? Are you offering supplies for scrapbooking? Sewing? Decoupage?
Write it down!
Why Are You Selling That?
What is it about the item your selling that you are passionate about? Why do you love it? And more importantly, why will your customer love it?
For me, I love paper and all things pretty on paper. I've felt this way since I was a kid and the days of Lisa Frank Trapper Keepers (totally aged myself there, didn't I?).
I love the feeling of good quality paper on my fingertips, the smell of old paper and new paper, the thought that goes into a handwritten note and most of all, the history we have with writing things down for the future. I'm sentimental and sick about history and so, I market to others who feel the same way.
Does your craft make you feel this way? Find others who love it as much as you do and sell to them!
What's Your Name?
Your business name is just about as important as what you're selling. You can't very well sell ice sculptures if your business name is Hot Stuff. No one will want to buy from you! It just doesn't make sense.
When I first started out my business name was It's All Personalized. Over the years, I changed it to VLHamlinDesign because I thought it sounded more professional and it was easy…and I like easy. But, either way it still makes sense.
I'm a designer. I sell my doodles and designs on all sorts of paper goods. So, when people see my business name they know they are going to see some sort of design. Although…I sometimes think I want to switch back to It's All Personalized….just cause I kinda like it.
Choose a business name that means something to you and correlates with your business.
Who Are You Selling To?
Remember above when I said, "Find others who love it as much as you do and sell to them!"? Yeah?
Well, now's the time to figure out who they are.
For example, my demographic (or perfect customer) is a middle to upper-class woman with children who is close to her family and loves to let them know that. She works hard to show her friends and family that she cares and she enjoys taking the time to write notes to say thanks, hello or I'm thinking about you.
Who's your perfect customer?
How Are You Going To Let Them Know?
Etsy isn't Rome. They won't come just because you built it. I promise. You have to let them know you are there!
Decide how you are going to market your business. Are you going to use social media (free!), newspaper ads, television commercials, Facebook ads?
Find out where your customers hang out and then join them. Hang out there too! Share stories about your business. Show them sneak peeks of new products. Take a few photos of your work from beginning to end (materials through finished product).
Who's Your Competition?
What are they doing that makes them so great? Once you've figured out what makes them so special, do it too…but do it better. Don't copy!
Where do they hang out (market their business)? Go there…hang out too!
How to do they advertise? Do you constantly see their commercial on TV? Do you read their ad in the paper every Sunday morning? Are their posts constantly coming up in your feed?
Figure out what your competition is doing to market their products and how customers are responding to their marketing. Then do it too, but put your own spin on it!
Do You Need Help?
Are you going to be able to sustain your Etsy business on your own or will you need to hire an assistant? Do you make all your own designs or will you want to hire an artist for the job?
How Are You Going To Pay For It All?
Every business needs some working capital…no matter how small. You can't even buy supplies if you don't have any money…unless your a craft supply hoarder, like me.
As I look around my office/craft studio right now I could start a sewing business, a scrapbooking business, woodworking business and a soap business. I told you I'm sick…it's a disease!
But seriously, you don't need a ton of money…just enough to get supplies to start making at least a few things. You can't open a storefront with nothing to put in the windows.
So, set a budget. $100, $200, $1500…whatever you need to buy the basic supplies you need to start. Then, add to your budget each time you sell something.
The advantage of starting an Etsy business is there are no upfront costs. You're charged monthly and even then, you'll only be charged the $0.20 listing fee per item you've listed.
Unless of course, you sell something, then there is a small transaction fee, too – but hey, you've sold something, so now you have even more money to put back into your business supplies and marketing!
Key point here…you need some money to get started…not a lot…but some, nonetheless.
Now it's time to get started!
If you've been following along through this article, then you've got everything you need to write an Etsy business plan. I told you it wasn't all that hard!
Now, sit down, do it. Figure out the path for the future of your little craft business and then…get to work!
---
You Might Also Like:
How to Sell on Etsy: Opening Your First Shop
5 Mistakes You Don't Want To Make in Your Etsy Business
10 Printables You Should Sell on Etsy
What to Sell on Etsy: The Best Categories
How to Get More Sales on Etsy + A Free Printable Checklist to Keep You on Track
---
Be sure to signup for my daily newsletter to receive free printables, recipes, coupons for VLHamlinDesign and more right in your inbox!
Like this post? Don't forget to PIN IT to share with your friends:
Have a Spectacular Day!
Vanessa Hamlin is the owner and founder of Food Life Design and VLHamlinDesign. With her passion for frugal living and homesteading, Vanessa loves to write about easy recipes, making money, gardening, home remedies and everything else that a good life entails! When she's not writing for Food Life Design or creating products for VLHamlinDesign, you'll find Vanessa reading, drawing, gardening, cooking or spending time with her family.