Happy Fall, you guys! It's time for pumpkin spice lattes, Halloween decorations and your free printable October calendar!
Have you decorated for fall and Halloween, yet?
We did it the other day and I love the coziness of all the colors around our house.
I've also created several new fall and Halloween designs in the shop. So, before we get to the free printable calendar for October, I want to take a minute to share a few with you.
There's Mr. Moose taking some time to rake his fallen leaves…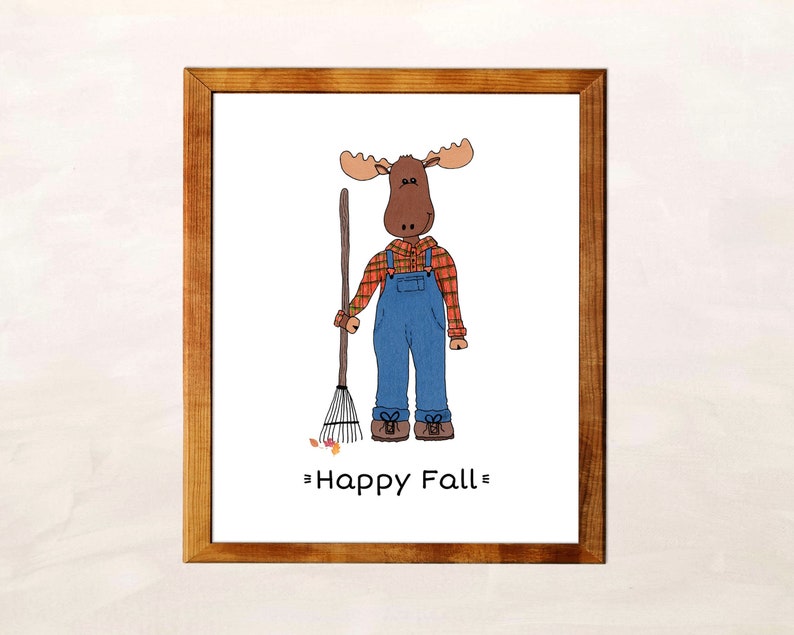 He's available on this wall art print or a greeting card – your choice!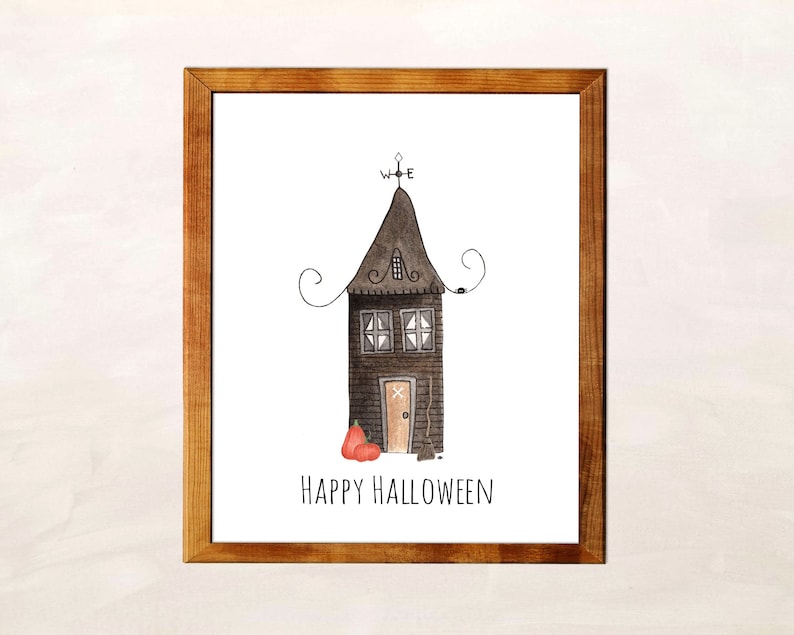 A Haunted House made it into my design collection this year, too!
It's available as a wall art print, a greeting card or stationery paper.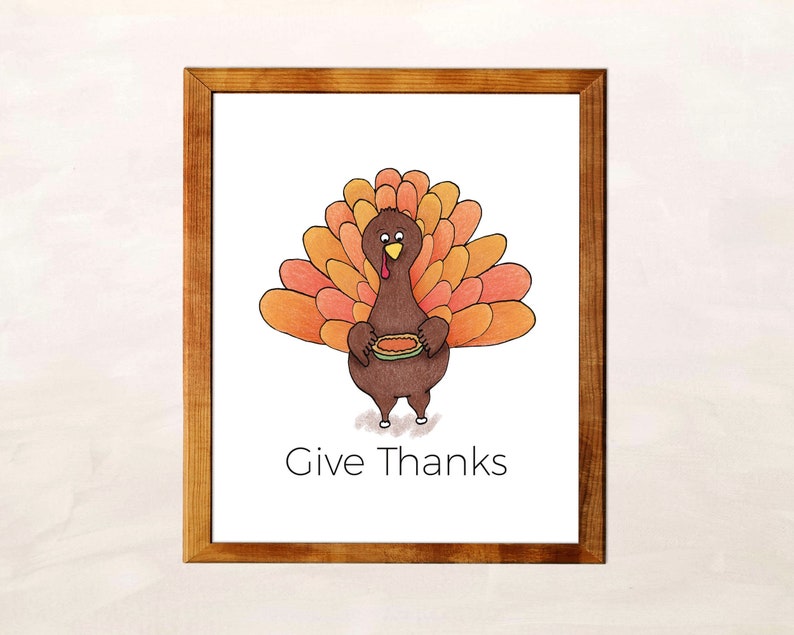 And last, but not least (at least for today!), is a sneak peek at my Thanksgiving collection.
Please welcome…Thomas Turkey!
He just joined the animal collection this past week and I'm so in love with him!
So far, he's available on this wall art print and a Thanksgiving greeting card.
Head over to the shop to see more fall and Halloween designs!
And now, onto what you came here for…the Free Printable October Calendar!
Just go ahead and click the image below to download a copy for yourself!
©VLHamlin
Please note: This free printable October calendar is a gift from me to you and cannot be sold, transferred or altered, in any way, without my written consent. Feel free to share the link with family and friends so they can download their own copy.
---
Be sure to signup for my daily newsletter to receive free printables, easy dinner ideas, recipes, home business tips and so much more right in your inbox!
Have a Spectacular Day!
Vanessa Hamlin is the owner and founder of Food Life Design and VLHamlinDesign. With her passion for frugal living and homesteading, Vanessa loves to write about easy recipes, making money, gardening, home remedies and everything else that a good life entails! When she's not writing for Food Life Design or creating products for VLHamlinDesign, you'll find Vanessa reading, drawing, gardening, cooking or spending time with her family.