This post may contain affiliate links. As an Amazon Associate I earn from qualifying purchases. Please see my policies to learn more.
Happy Friday – I hope your day has been awesome! I'm just popping in this afternoon to share these adorable new personalized address labels for fall that I listed in the shop today because I know you are going to absolutely adore them!
These super cute labels can be personalized with any name, address and/or phrase that you like. Plus, each set comes with a whopping 40 labels, so you can stick them on anything you want!
Measurements: 1.5 inches round
Personalized Address Labels for Fall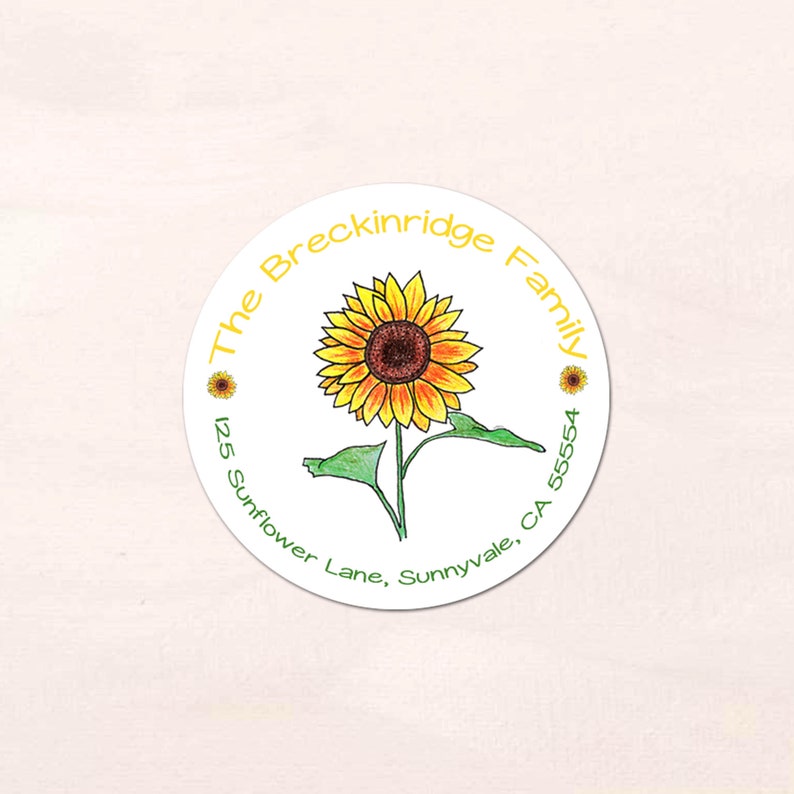 Everybody loves sunflowers this year and I'm totally on board! They're such a beautiful flower, aren't they? And now, you can get my cute little sunflower doodle on these personalized address labels, along with tons of other stationery and gifts, too.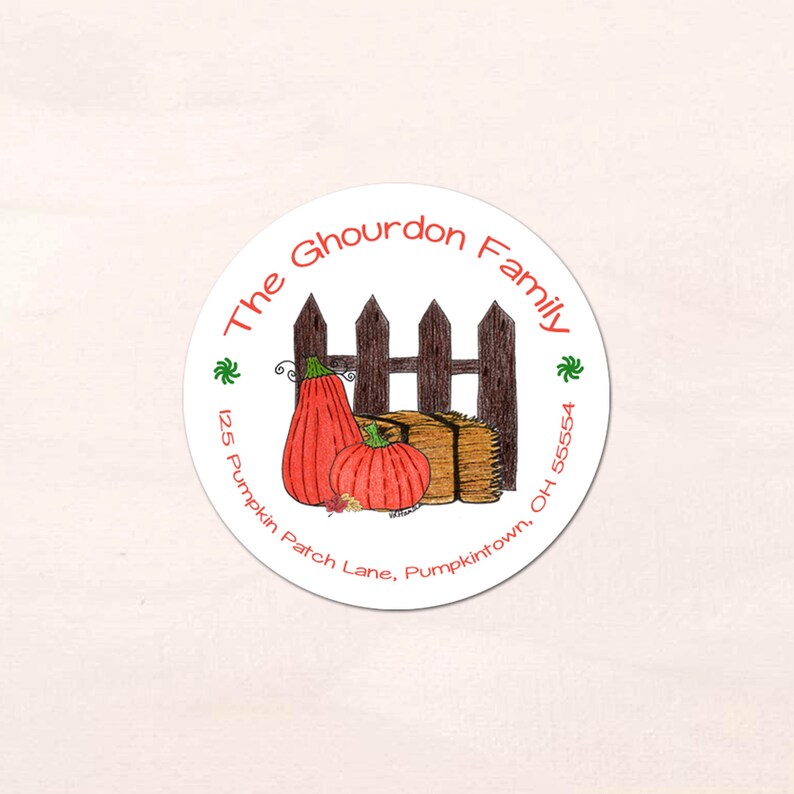 What would fall be without the pumpkin patch? Use these gorgeous labels to personalize your envelopes, gift packages or even some goody bags for Halloween!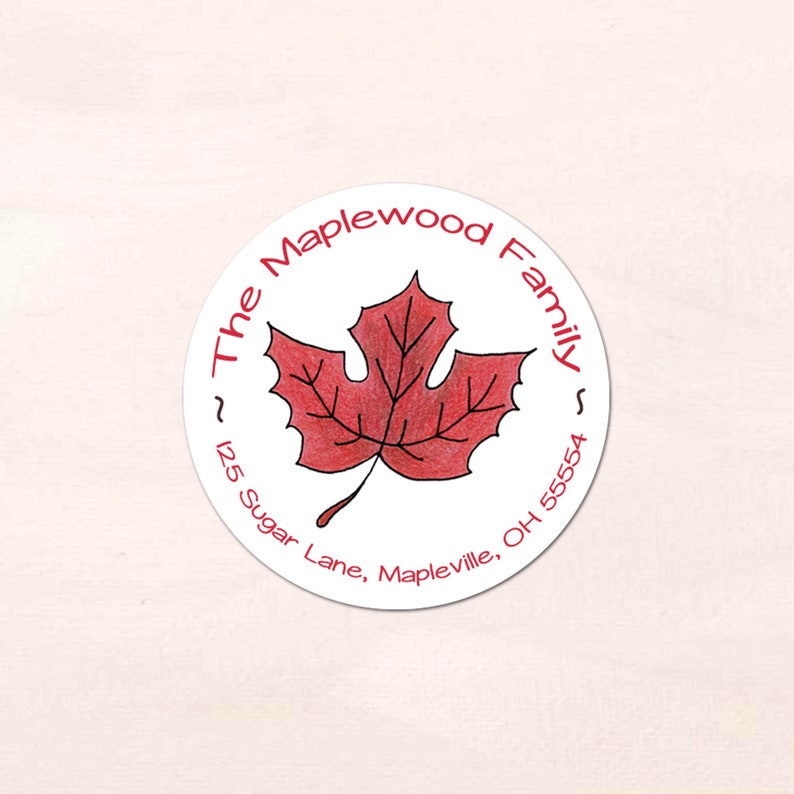 The most beautiful color of fall comes from the sugar maple which products bright red colors scattered throughout the forest. Bring a little bit of the beauty to your mailings with these maple leaf address labels.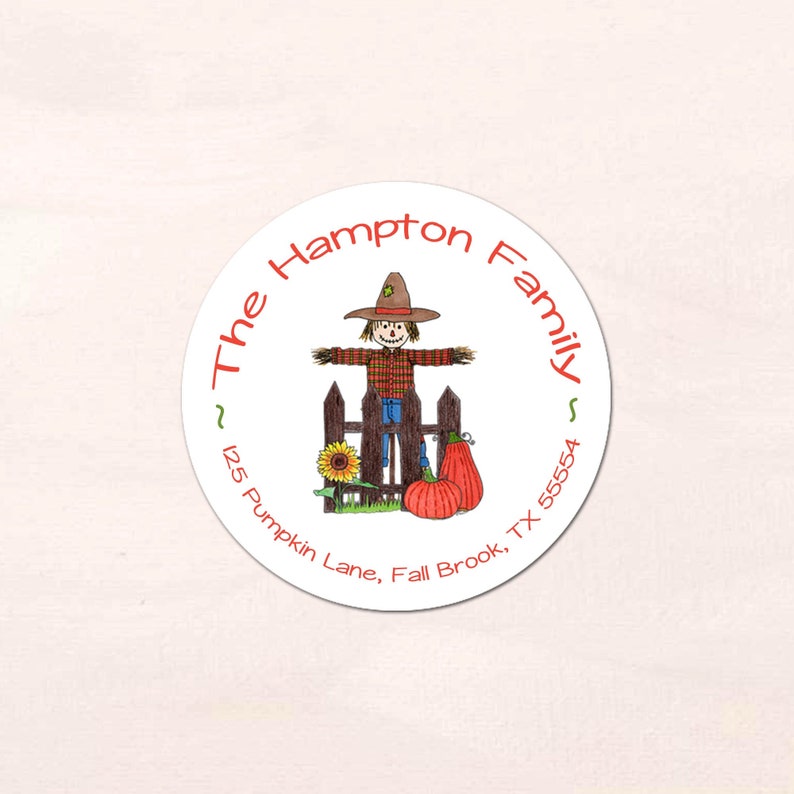 What would the harvest be without a scarecrow?! Gotta keep those crows away, ya know! Use these super cute scarecrow labels to seal your envelopes or decorate Halloween candy bags for trick or treaters.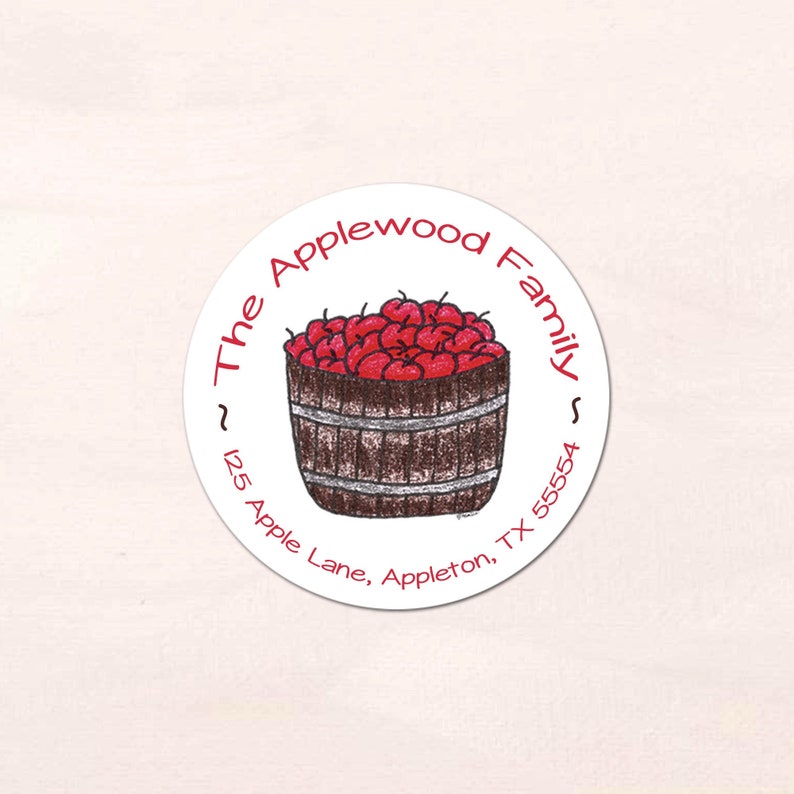 And speaking of harvest, the apple bushels are full this year with a bumper crop! Celebrate the season with these adorable apple basket labels.
Thanks for checking out my new personalized address labels for fall – head over to the shop to see more!
---
You might also like:
---
Be sure to signup for my daily newsletter to receive free printables, easy dinner ideas, recipes, home business tips and so much more right in your inbox!
---
Have a Spectacular Day!