This post may contain affiliate links. As an Amazon Associate I earn from qualifying purchases. Please see my policies to learn more.
Happy October! Since today is the first day of October, I thought it would be a great time to share my adorable scarecrow stationery for fall.
This super cute scarecrow stationery is perfect for sending notes to family and friends throughout the fall season.
Plus, you can use the stationery paper or notepad for jotting down your grocery list, keeping track of your to do list or even writing down random thoughts or ideas.
The address labels can be personalized with any name, address or phrase you would like, so if you'd prefer to use them as goody bag labels, they can be customized however you need.
The stationery paper and personalized notepad make a great gift for teachers, secretaries and anyone else that needs to write down a lot of things throughout the day, too.
Just go ahead and click any of the images below to learn more!
Scarecrow Stationery for Fall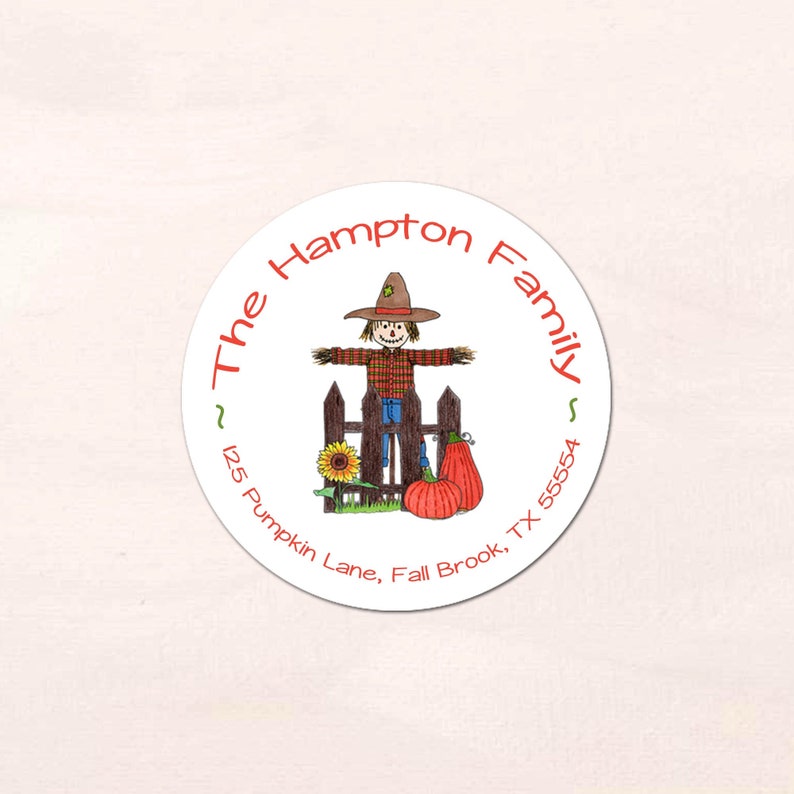 Address Labels
Includes 40 personalized scarecrow address labels.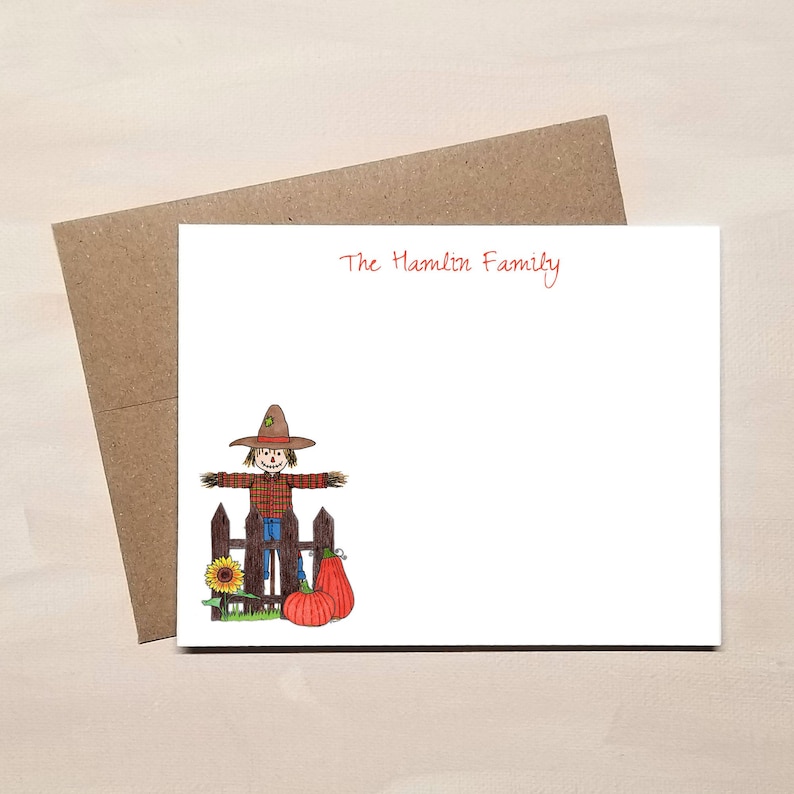 Flat Note Cards
Set of 10 with envelopes.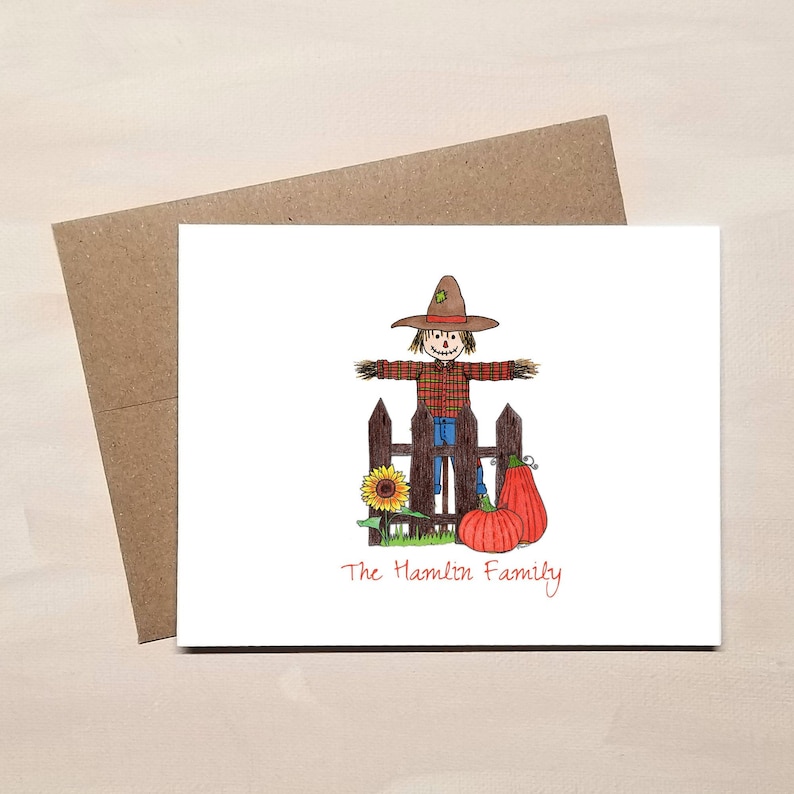 Folded Note Cards
Set of 10 with envelopes.
Personalized Notepad
Available in 4 sizes!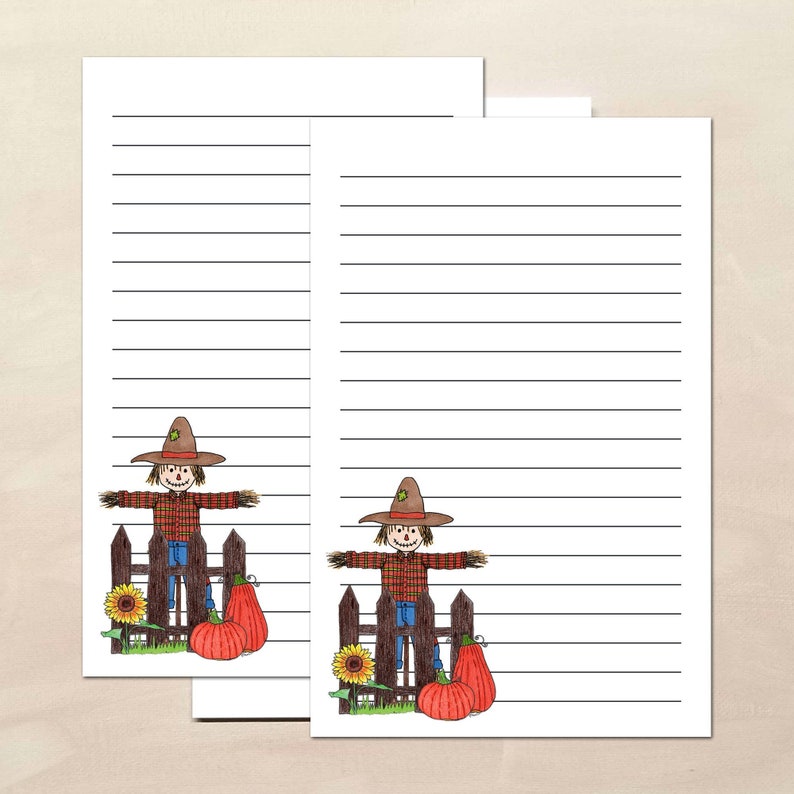 Loose Stationery Paper
Set of 10 sheets with envelopes.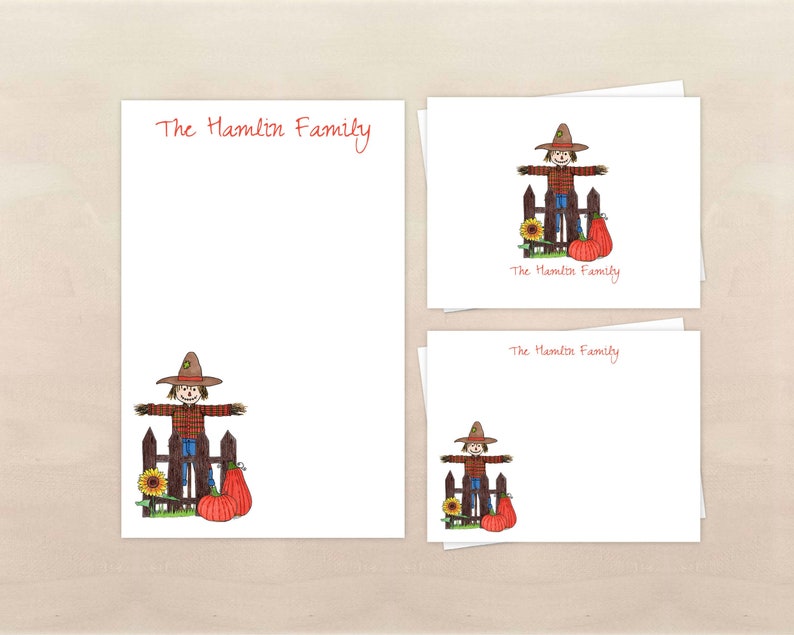 Stationery Set
Includes 1 – 50 page notepad, 10 flat note cards, 10 folded note cards and 20 envelopes.
Head over to the shop to see more stationery for fall!
---
You might also like:
---
Be sure to signup for my daily newsletter to receive free printables, easy dinner ideas, recipes, home business tips and so much more right in your inbox!
Have a Spectacular Day!