It's time to start thinking about your Thanksgiving menu and today we're talking about appetizers, because there is no better place to start…
Well, except for dessert maybe…but, we've gotta save the best for last, right?!
Today I've got a yummy selection of 10 Thanksgiving appetizers that you are absolutely going to love! From cranberry to turkey, this list truly has something for everyone!
Seriously…by the time I was done putting together this little round-up, I was absolutely starving!
So, let's have a look, shall we?!
10 Thanksgiving Appetizers You Can't Miss
Pulled Pork Cornbread Tarts from Southern Bite
There is no better combination of southern food than pulled pork and cornbread. And Southern Bite has not disappointed with these Pulled Pork Cornbread Tarts!
Sausage Stuffing Balls from Homemade Interest
These sausage stuffing balls from Homemade Interest are like little Thanksgiving meatballs just waiting to melt in your mouth!
Sausage Stuffing Cream Cheese Bites from My Food and Family
These sausage stuffing cream cheese bites from My Food and Family are a favorite Thanksgiving appetizer and they aren't going to last long, so be sure to make plenty!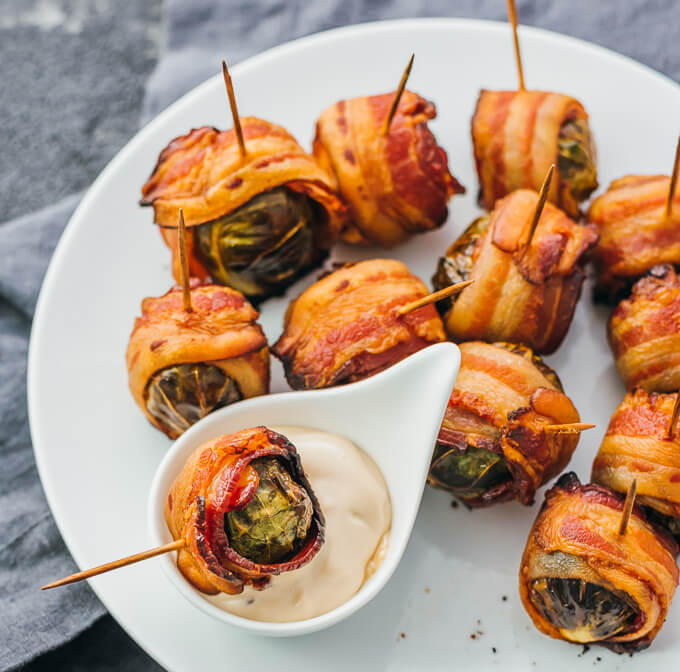 Bacon Wrapped Brussels Sprouts with Balsamic Mayo Dip from Savory Tooth
If you wrap it in bacon, everyone will eat it, right? Surely, these bacon wrapped Brussels sprouts from Savory Tooth won't last long!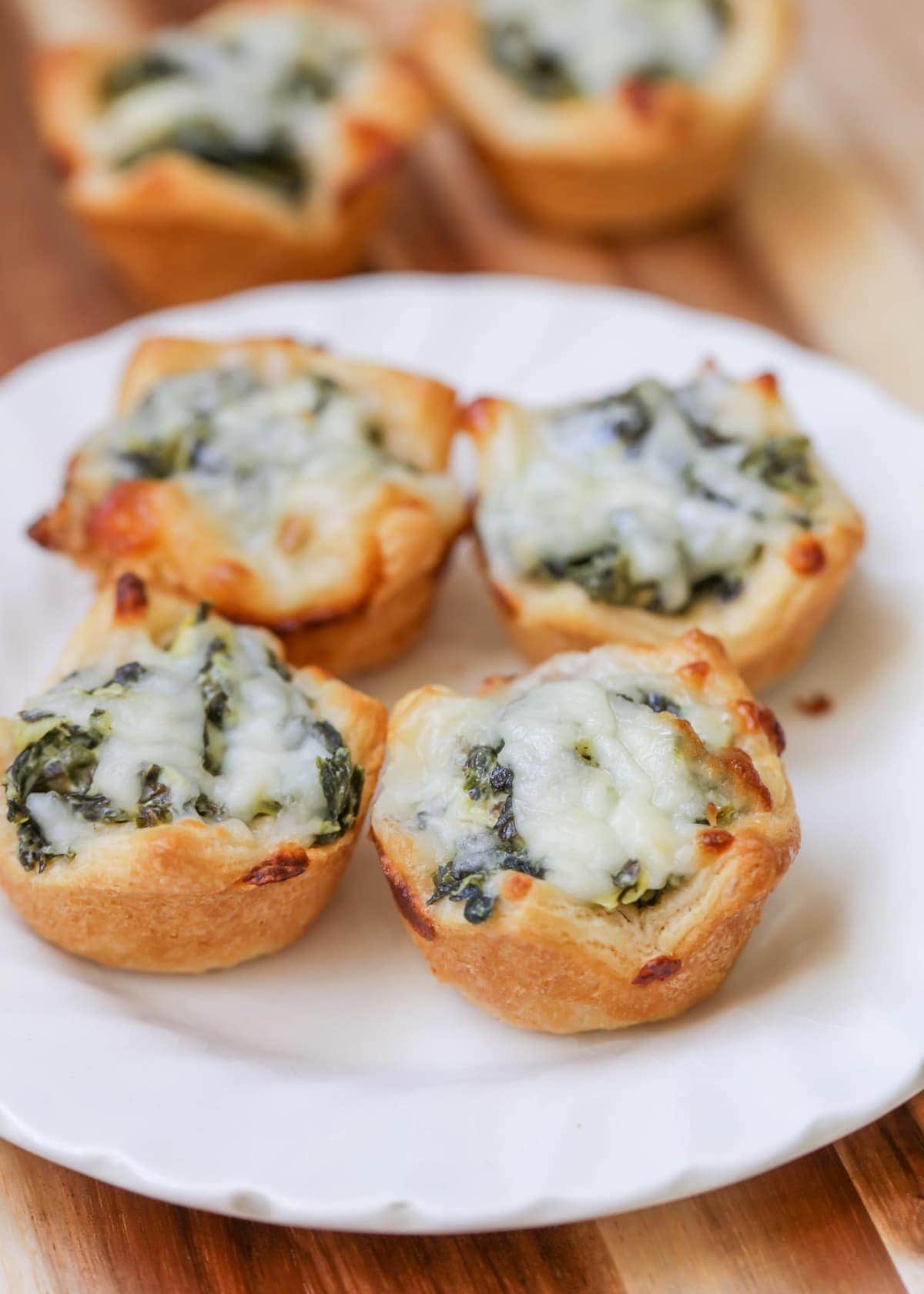 Spinach Dip Bites from Lil' Luna
What would a party be without a little spinach dip? Except these little spinach dip bites from Lil' Luna take this traditional appetizer to a whole new level!
Turkey, Cranberry and Brie Egg Rolls from Recipe Runner
Here's a Thanksgiving sandwich all wrapped up into a yummy turkey, cranberry and brie egg roll! Head over to Recipe Runner to get the recipe!
Turkey Pinwheels from This Silly Girl's Kitchen
These turkey pinwheels from This Silly Girl's Kitchen are the perfect preview of the main dish!
Cranberry Brie Bombs from Delish
These Cranberry Brie Bombs from Delish are the perfect combination of sweet, savory and cheesy deliciousness! They're sure to tide your guests over until dinner.
Sausage Stuffed Jalapeno's from Jimmy Dean
Does it get any better than jalapeno poppers? These sausage stuffed jalapeno's from Jimmy Dean look absolutely delightful and I'll bet your guests will love the extra heat!
Baked Mac and Cheese Bites from PureWow
Can't forget about the kiddos! And what kid wouldn't love these baked mac and cheese bites from PureWow?!
That's it for today! I hope you've enjoyed looking through all these yummy Thanksgiving appetizers! Now, if you'll excuse me…I'm hungry!
---
You might also like:
---
Be sure to signup for my daily newsletter to receive free printables, easy dinner ideas, recipes, home business tips and so much more right in your inbox!
Have a Spectacular Day!
Vanessa Hamlin is the owner and founder of Food Life Design and VLHamlinDesign. With her passion for frugal living and homesteading, Vanessa loves to write about easy recipes, making money, gardening, home remedies and everything else that a good life entails! When she's not writing for Food Life Design or creating products for VLHamlinDesign, you'll find Vanessa reading, drawing, gardening, cooking or spending time with her family.