Company coming and no time to make a fancy meal? Let your slow cooker do the work! Here's 11 best slow cooker chicken recipes you can make for dinner tonight.
Life is busy, but that doesn't mean you have to serve a pre-frozen chicken meal from a box for dinner! You can throw together some of the best slow cooker chicken recipes in just minutes with only a few ingredients.
My oldest daughter got her first job last summer and this was the first year she's ever bought Christmas gifts for the family on her own. I might be a little bit biased, but I think she did a wonderful job. Over the summer, I had casually mentioned that I needed a new slow cooker and she bought me a brand new Crock-Pot for Christmas. She even picked the perfect one without know what kind I wanted.
---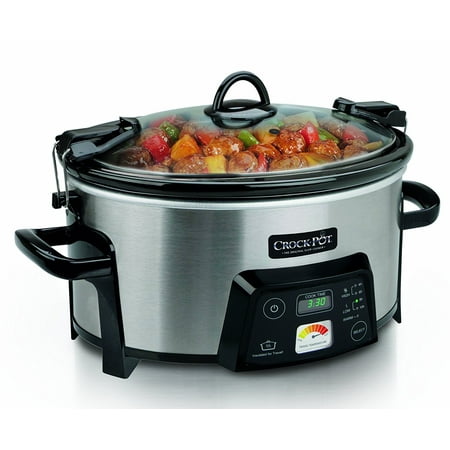 Crock-Pot Programmable – 6 Quart, 1.0 CT
---
Obviously, I've been on the hunt ever since for some new slow cooker recipes that I can make with my fancy new Crock-Pot. Since we eat a lot of chicken, that's what I've searched for the most and I've come up with a nice little collection of the best slow cooker chicken recipes on the Internet.
So, today I thought it'd be fun to share some of the deliciousness with you! Here's my favorite from the collection…
The Best Slow Cooker Chicken Recipes for Dinner Tonight
Slow Cooker Lemon Ginger Chicken
I recently updated this slow cooker Lemon Ginger Chicken, which has become a family favorite. It's so delicious and easy to make!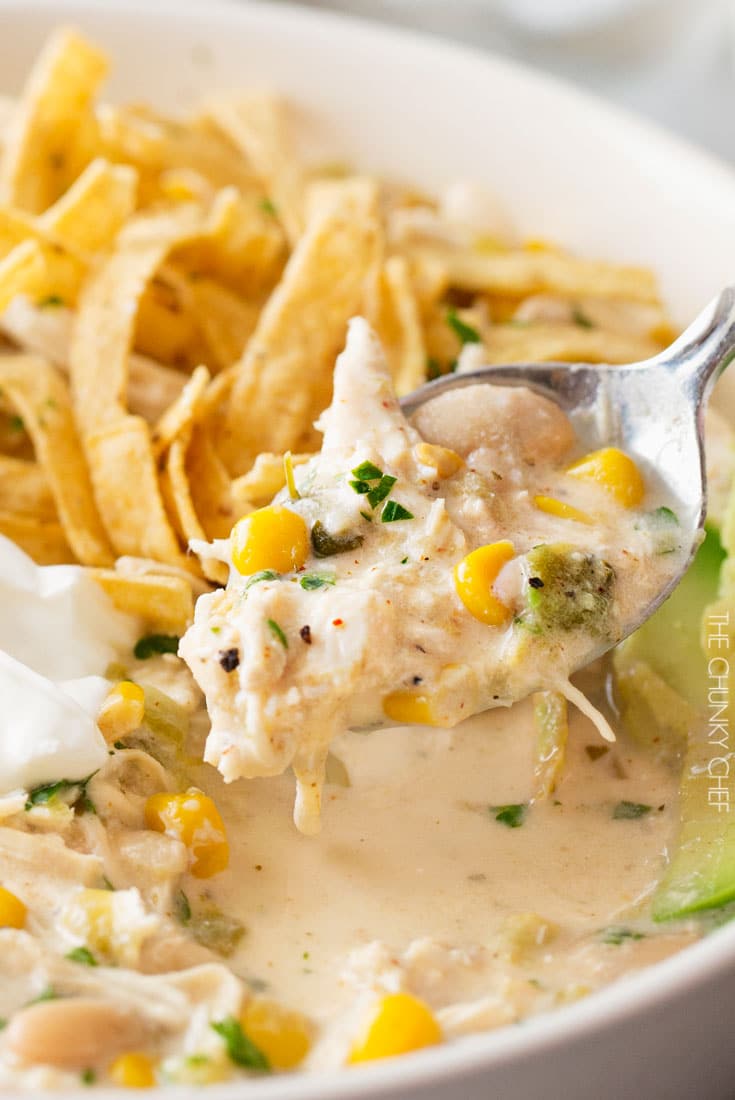 Slow Cooker White Chicken Chili Recipe from The Chunky Chef
This slow cooker white chicken chili recipe is a fun twist on an old classic!
Slow Cooker Chicken Chili from Sally's Baking Addiction
And speaking of old classic, here's a traditional style slow cooker chili with chicken instead of beef.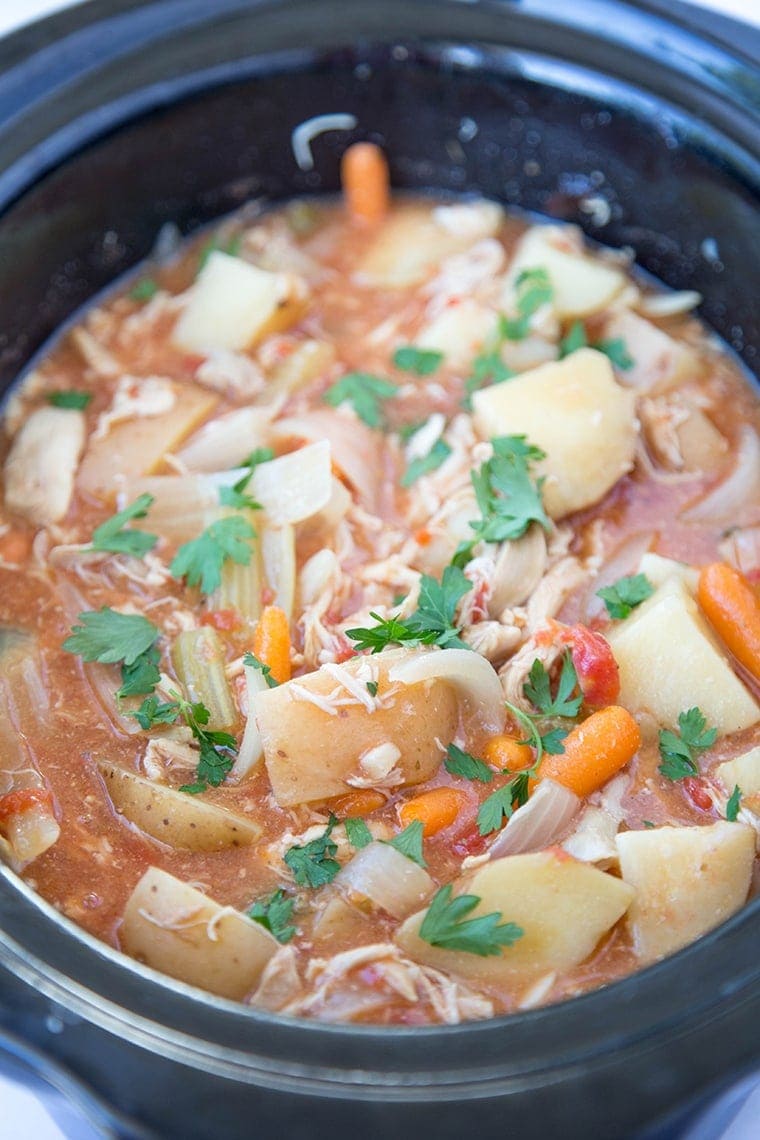 Slow Cooker Chicken Stew from Yellow Bliss Road
Who doesn't love a good stew on a cold, winter day? Here's a chunky and delicious slow cooker stew that would be perfect with a loaf of Rustic bread for dipping!
Slow Cooker Orange Chicken from The Recipe Critic
Save yourself some money and make your own Chinese takeout with this yummy Slow Cooker Orange Chicken.
Bistro Slow Cooker Chicken and Rice from A Spicy Perspective
Give an old classic some lemon-y goodness with this Bistro Slow Cooker Chicken and Rice.
Slow Cooker BBQ Chicken from No. 2 Pencil
Nothin' says summer like a good ole fashioned barbecue! Defy nature and give your taste buds some summer love, no matter what time of year, with this Slow Cooker BBQ Chicken.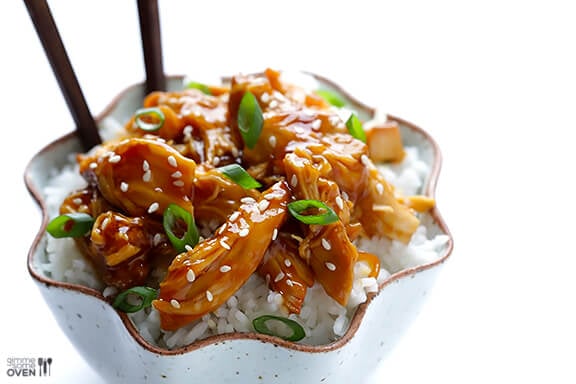 Slow Cooker Teriyaki Chicken from Gimme Some Oven
Host a Homemade Chinese Takeout party at your house with the delicious Orange Chicken from above, my Homemade Pineapple Chicken and this yummy Slow Cooker Teriyaki Chicken! You could even throw in some fortune cookies for extra fun.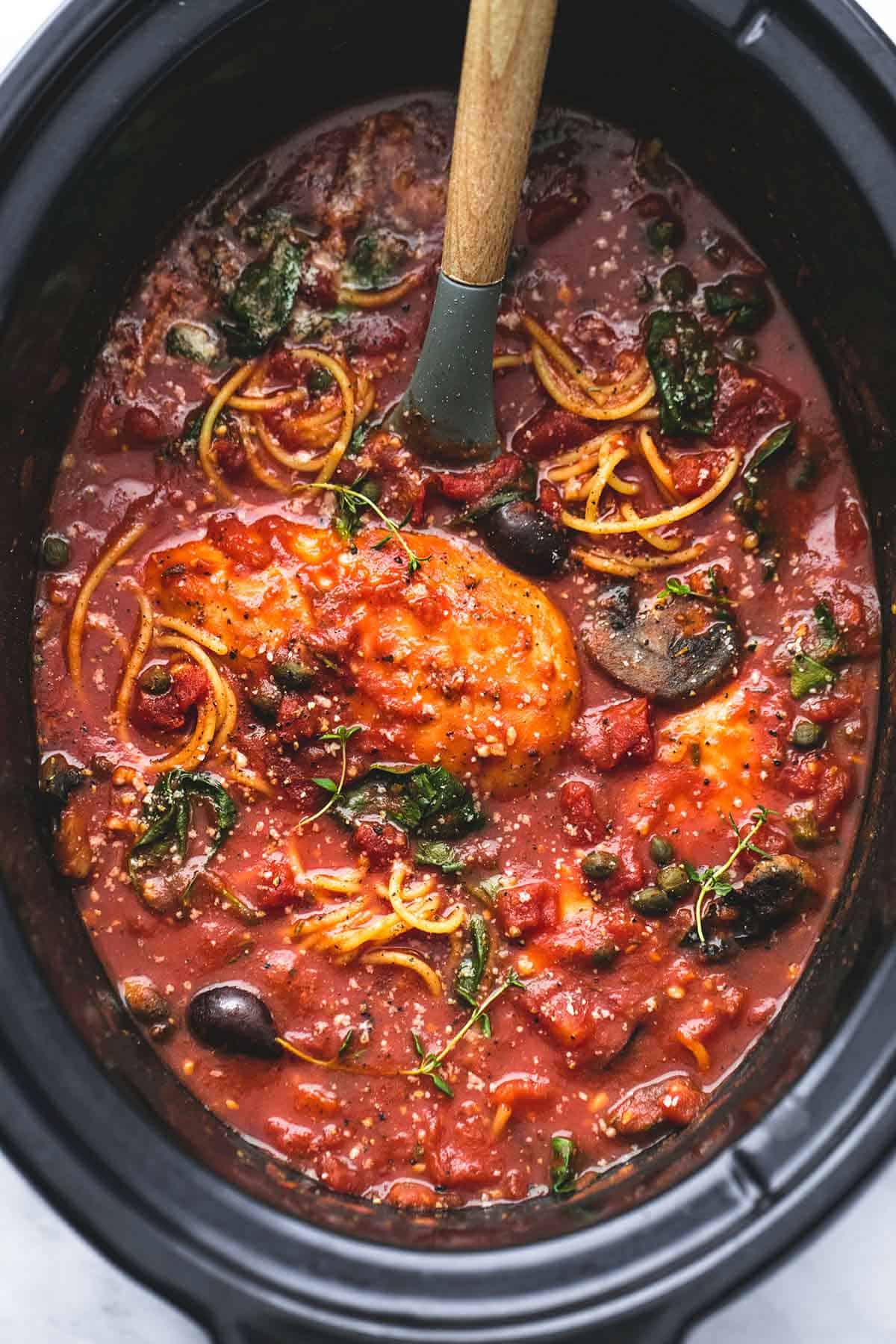 Healthy Slow Cooker Chicken Cacciatore from Creme de la Crumb
I've never tried this one before, but the photograph of this Slow Cooker Chicken Cacciatore makes me want to run to the grocery store for the ingredients. Like right now!
How amazing does this look?!
Slow Cooker Chicken Pot Pie from Damn Delicious
Chicken Pot Pie is one of my very favorite meals. Combine that with a slow cooker and I'm sold, my friend! It doesn't get any better…
Slow Cooker Chicken and Dumplings from Gonna Want Seconds
Unless of course, it's Slow Cooker Chicken and Dumplings. Holy Cow! Do these look scrumptious or what?!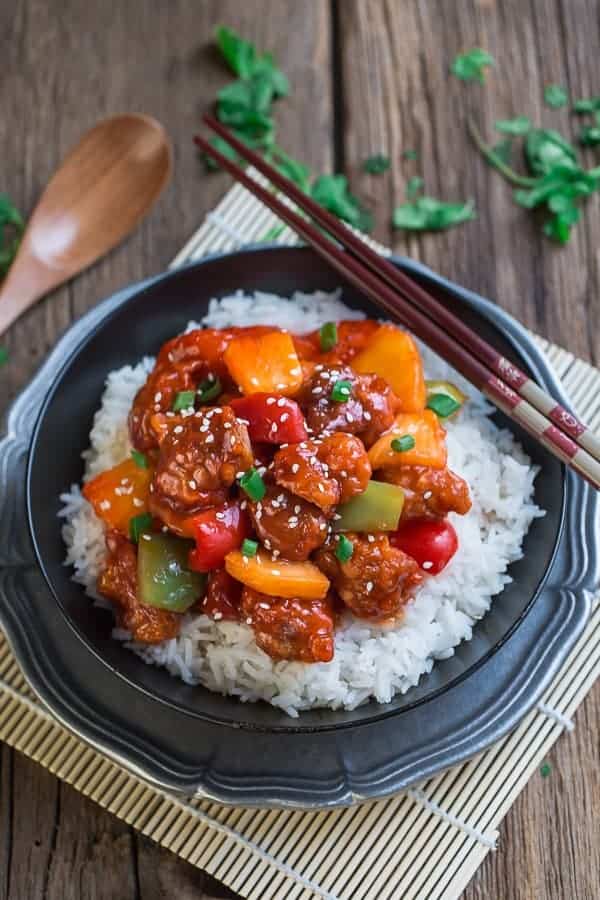 Slow Cooker Sweet and Sour Chicken from Life Made Sweeter
Another Chinese Take Out Meal! Oh my gosh, what a party we could have with the other take-out style recipes from above and this Slow Cooker Sweet and Sour Chicken!
---
Wow! That's a whole lotta deliciousness in one post!
I can't wait to try some of these recipes…especially the Slow Cooker Chicken Cacciatore and I'm seriously considering the Chinese Take-Out party…the girls would love that! I think I'll need a couple more Crock-Pots to make them all at the same time, though!
Which is your favorite?
Enjoy!
Be sure to signup for my daily newsletter to receive free printables, recipes, coupons for VLHamlinDesign and more right in your inbox!
Don't forget to PIN THIS to share with your friends:
Have a Spectacular Day!
Vanessa Hamlin is the owner and founder of Food Life Design and VLHamlinDesign. With her passion for frugal living and homesteading, Vanessa loves to write about easy recipes, making money, gardening, home remedies and everything else that a good life entails! When she's not writing for Food Life Design or creating products for VLHamlinDesign, you'll find Vanessa reading, drawing, gardening, cooking or spending time with her family.