Fill your home with love this year without spending a dime! Here's 7 Free Printable Valentines Day Decorations to spice things up without taking out your wallet…
As you know, Christmas is my big decorating holiday. I don't really do a whole lot for other holidays, which is fine, but it leaves us without a whole lot of Valentines Day decorations, Easter decor, etc. However, I'm good with that – less clutter (considering I have about 12 boxes of Christmas stuff)!
Who needs it?! With the power of the almighty internet, you can basically decorate your entire house for free! And who doesn't like free?!
Today, I'm sharing a whole bunch of Free Printable Valentines Day decorations to fill your home with love…without spending a dime! Well, except for the ink and paper, of course! You can't do much about that.
But, seriously, you can decorate your entire home with these Valentines Day printables…just go ahead and click the images to learn more or to print your own right away!
---
7 Free Printable Valentines Day Decorations to Fill Your Home with Love
Valentines Day Free Printable Wall Art: Love You More
This free printable wall art is perfect to decorate for Valentine's Day or even to hang in your bedroom throughout the year.
Free Printable Valentines Day – I ♥ U Art from The Craft Patch
Another gorgeous printable wall art that would be perfect for decorating the master bedroom or living room on Valentine's Day (or year round!).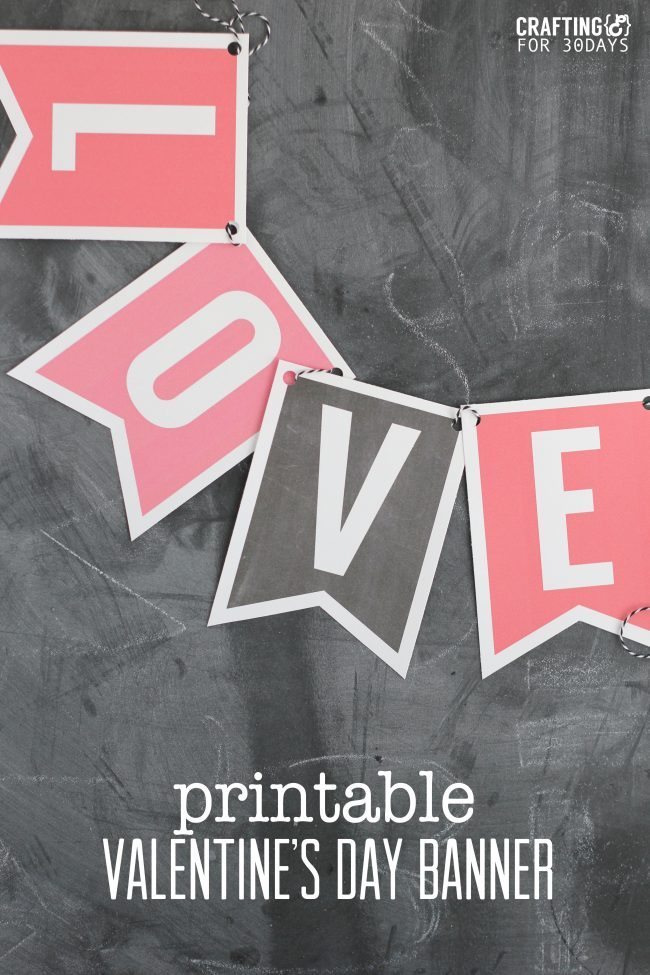 Printable "LOVE" Valentine's Day Banner from Crafting for 30 Days
And look how gorgeous this printable "LOVE" banner is! It's would be so beautiful hanging on a mantel or even a window!
Free Printable Happy Valentine's Day Banner from Mommy Evolution
Here's another beautiful Valentine's Day banner that's perfect for hanging on your mantel or windows! I love the color scheme on this one!
Valentine's Day Flower Bouquet Wrappers Printables from A Bubbly Life
These gorgeous Valentine's Day flower wrappers are the perfect way to make a simple bouquet even more special!
Free Owl Printable "Owl Always Love You" from Merry About Town
How cute is this little "Owl Always Love You" printable?!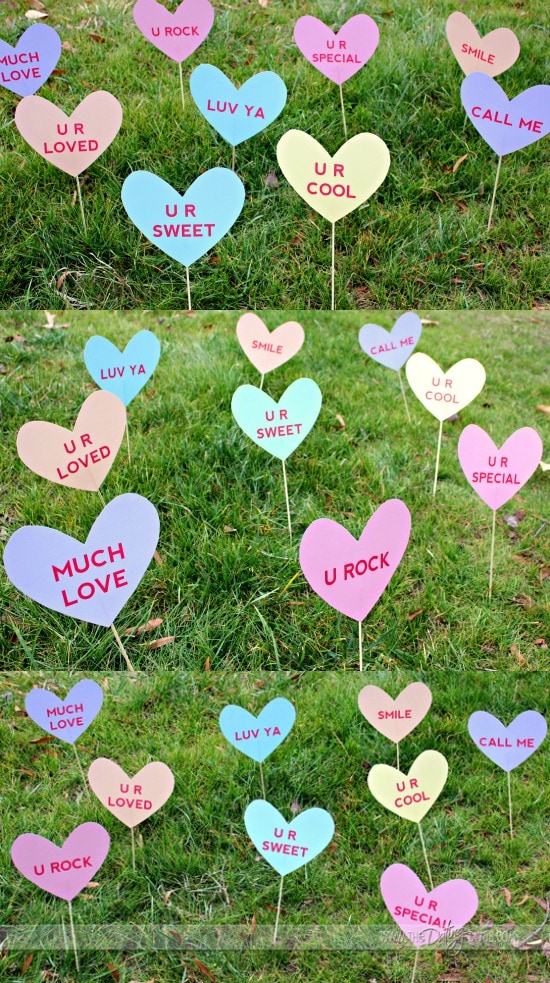 Valentine's Day Heart Attack Lawn Signs from The Dating Divas
This is such a fun idea! And if you don't want to run from lawn to lawn in your neighborhood, just use them to decorate your own yard!
---
I hope you've enjoyed checking out these adorable free printable Valentines Day decorations and that you've chosen at least one that will fill your home with love on Valentine's Day and throughout the year!
Be sure to signup for my daily newsletter to receive free printables, recipes, coupons for VLHamlinDesign and more right in your inbox!
Don't forget to PIN THIS to share with your friends:
Have a Spectacular Day!
Vanessa Hamlin is the owner and founder of Food Life Design and VLHamlinDesign. With her passion for frugal living and homesteading, Vanessa loves to write about easy recipes, making money, gardening, home remedies and everything else that a good life entails! When she's not writing for Food Life Design or creating products for VLHamlinDesign, you'll find Vanessa reading, drawing, gardening, cooking or spending time with her family.